Big Fish Games releases Drawn: The Painted Tower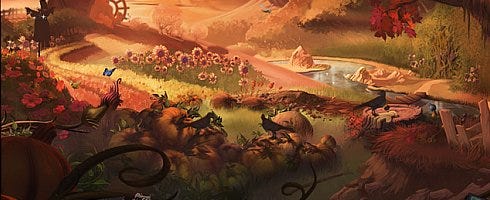 Big Fish Games has released a point-and-click PC puzzle game called Drawn: The Painted Tower.
Available for digital download through the publisher's official site for $6.99, it is rather lovely looking if we're being honest.
Game description from the site:
Unravel the secrets of the Painted Tower while overcoming challenging puzzles on your quest to save Iris. A curse has locked each floor of the tower, and only the most creative adventurer can find a way through. Enter lush painted worlds and meet fantastic characters who will help you…and sometimes try to stop you, on your quest through the dream world of The Painted Tower.
Sounds interesting. Click the link for more. Also, there are a couple videos posted after the break courtesy of Kotaku.