BFBC2: Onslaught Mode confirmed for PC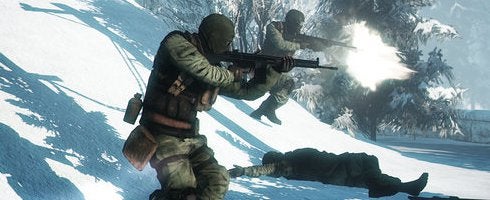 DICE has confirmed Onslaught Mode will be released for Battlefield Bad Company 2 on PC.
Speaking with PC Gamer, senior producer Patrick Bach failed to provide a release date or a price, but told the site it was, finally, coming.
"We're thrilled to bring something new and fresh to Battlefield: Bad Company 2 while still keeping Battlefield's signature gameplay intact," said Bach. "We want to consistently support the over 4 million fans playing the game with new ways to get into multiplayer and also challenge the elite players with new experiences to improve their performance online.
"Effective squad play is the key to success in Battlefield: Bad Company 2 multiplayer and this new mode will provide players with a dedicated environment to test their team skills and rank against the competition."
Back in May, DICE was noncommittal regarding the mode for PC, due to concerns over too many 32-player dedicated servers being switched over to the four-player Onslaught mode.
DICE said it would only bring it to PC if it would not affect players who didn't have Onslaught or their own server to run it on.
Onslaught released on June 22 and 23 for PS3 and Xbox 360, respectively.
Thanks, BigDownload.