Beatles: Rock Band sales have "exceeded expectations," says Viacom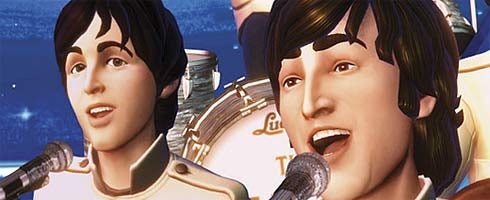 Guitar Hero 5 may be winning the battle of the bands, but you won't find any gently weeping guitars over at Viacom.
"It's been terrific. The sales have exceeded our internal expectations. In the first week we've sold about 25% of our inventory, and we've had tremendous excitement around this game. The reviews have been incredible... It really is a work of art. The game delivers in all respects and we think it's going to have legs," said Viacom CEO Philippe Dauman during a Goldman Sachs conference call.
Dauman also noted that, surprisingly enough, the most expensive Beatles SKU isn't doing too shabbily, despite less-than-friendly economic conditions.
"The special limited edition set that we have priced at $249, with the Ringo drums, is selling really fast, and it looks like we'll be selling out of that in November, so if any of you are interested in buying that you'd better hurry up," he said.
More - including some of analyst Jesse Divnich trademark soothsaying - through the link.
Thanks, Industry Gamers.