BBFC outs Batman: Arkham Asylum GOTY edtion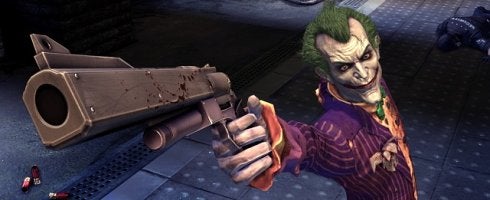 It looks as though a Game of the Year Edition for Batman: Arkham Asylum is heading our way, if a listing over on the BBFC site is any indication.
Citing that the game was passed with no cuts made, and given a 15 rating by the classification board, the listing doesn't provide much detail, other than the fact it was submitted by Eidos Interactive.
However, like Joystiq - which brought this information to light - a game of the year edition could very well include the two DLC bits Insane Night Map Pack and Prey in The Darkness.
Then, there's also the exclusive GameStop challenge map Dem Bones to consider, as well as the challenge map Crime Alley which was included in the Collector's Edition.
Looks like it'll be the year of Batman, kids, as Arkham Asylum 2 was announced during the VGA's in December, and while there is no official date for it, the title is expected to be released by the end of the year from Warner - which holds the rights to all things DC Comics related.
We'll send a mail off to Eidios and see what we can get out of 'em.