Warner announces Batman: Arkham City for fall 2011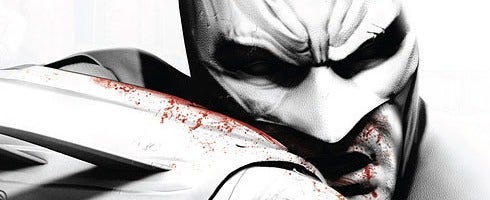 Warner's just announced Rocksteady's Batman: Arkham Asylum sequel, known as Arkham City.
The game releases next fall for PS3, 360 and Games for Windows
Game Informer also has it on its new cover, which features Catwoman in the two covers planned by the mag.
It was announced earlier this week that the game would be featured in OPM and OXM, but Warner and GI's beaten them to the chicken.
The sequel to Arkham Aslyum was announced last December at the VGAs, where a teaser trailer showed that Arkham Asyum itself was moved into Gotham City.
It also showed the Joker and Harley Quinn for the game, confirming their appearances in the game.
Also mentioned for the Rocksteady sequel was baddies Talia al Ghul, Mr. Freeze and Two Face.
The UK dev was bought earlier this year by Warner, who will be publishing the game this time instead of Arkham Asylum publisher Square Enix.
We can only think of one word right now: it begins with P and ends with umped.
Press release is below.
BURBANK, Calif. - (Business Wire) Warner Bros. Interactive Entertainment and DC Entertainment today announced /*Batman: Arkham City™*/ as the title for its follow-up to the award-winning, critically acclaimed hit videogame /Batman: Arkham Asylum™/. /*Batman: Arkham City*/ will be available for the Xbox 360® video game and entertainment system from Microsoft, Games for Windows PC and the PlayStation®3 computer entertainment system in Fall 2011.

Developed by Rocksteady Studios, /*Batman: Arkham City*/ builds upon the intense, atmospheric foundation of /Batman: Arkham Asylum,/ sending players soaring into Arkham City, the new maximum security "home" for all of Gotham City's thugs, gangsters and insane criminal masterminds. Set inside the heavily fortified walls of a sprawling district in the heart of Gotham City, this highly anticipated sequel introduces a brand-new story that draws together a new all-star cast of classic characters and murderous villains from the Batman universe, as well as a vast range of new and enhanced gameplay features to deliver the ultimate experience as the Dark Knight.

/*Batman: Arkham City*/ is based on DC Comics' core Batman license. Fans can/* */visit www.batmanarkhamcity.com to sign up to receive updates regarding the game.