Avatar: Frontiers of Pandora first trailer revealed, coming in 2022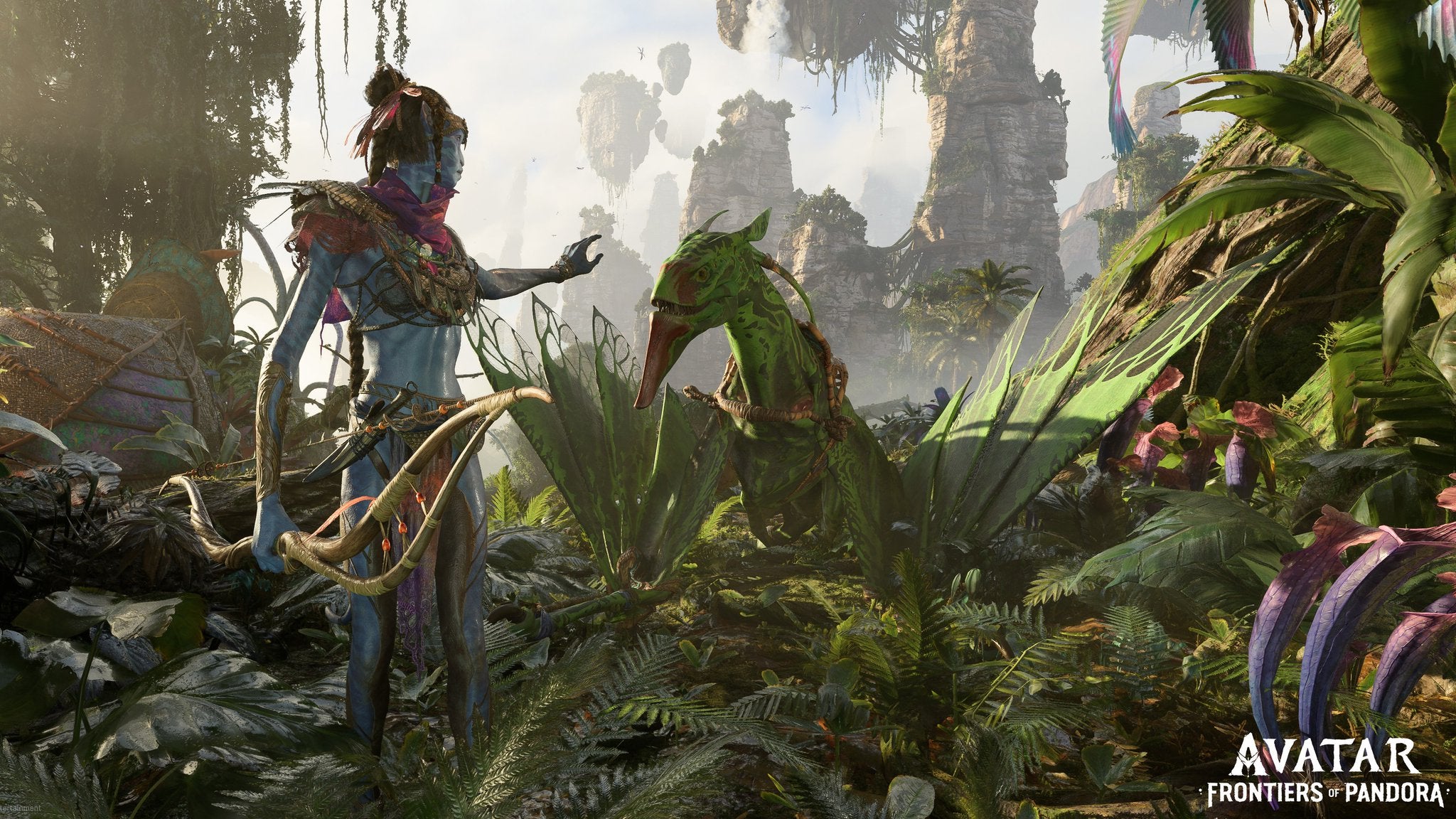 It's been a long time coming, but we finally got a new look at Ubisoft's long-in-development Avatar game at E3 2021. It's called Avatar: Frontiers of Pandora.
The new trailer, introduced at the end of Ubisoft Forward by none other than Yves Guillemot himself, debuted some amazing graphics and showed off what Massive's Snowdrop engine can really do.
Ubisoft announced that it's working on a game based on James Cameron's Avatar way back in 2017, and since then we've heard precious little about the series – until today.
Ubisoft notes that the title will be a first-person action-adventure game, and it'll focus on the battle of the Na'vi against humans and their industrialization of the eponymous Pandora planet.
"Built using the latest iteration of the Snowdrop engine, and developed exclusively for the new generation of consoles and PC, Avatar: Frontiers of Pandora brings to life the alluring world of Pandora with all of its beauty and danger in an immersive, open world experience," reads a blurb.
"In this new, standalone story, play as a Na'vi and embark on a journey across the Western Frontier, a never-before-seen part of Pandora. Explore a living and reactive world inhabited by unique creatures and new characters, and push back the formidable RDA forces that threaten it."
In terms of specifically when we can see the game, it remains to be seen. The sequel to the original James Cameron film has also been delayed into December 2022 (which is one of the reasons that the game has been delayed for so long, as per Ubisoft).
The game has a release date of 2022, and is coming to PlayStation 5, Xbox Series X|S, PC, Stadia and Luna.