Assassin's Creed: Odyssey's final Lost Tale of Greece DLC is free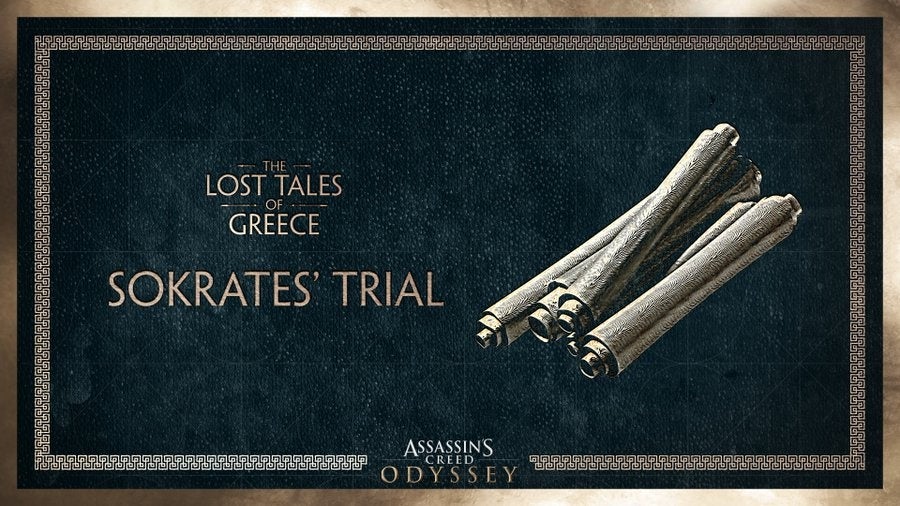 The final episode in Assassin's Creed: Odyssey's The Lost Tales of Greece DLC is free on all platforms.
"Sokrates' Trial" tasks players with freeing the philosopher from custody as he awaits trial. Watch out for hemlock, dudes.
"During this quest line, your old friend Sokrates invites you to meet him in Phokis," Ubisoft said in its September monthly update video. "But you will soon discover that priests in the Acropolis brought him into custody. You will have to find a way to release him and discover who is truly behind his arrest."
You'll have to complete the Sokrates storyline in the main game first to unlock the DLC.
Ubisoft has been leading the charge on free content lately. It was only two weeks ago that the company announced free DLC for its other Assassin's Creed Odyssey episodic story arc The Fate of Atlantis. Likewise, you'll also be able to get a new Myrmidon character pack for the game for free starting September 17. The pack contains a gear set, mount, and legendary spear inspired by the Trojans.