Apex Legends Finishers - How to unlock and execute every character's finishing move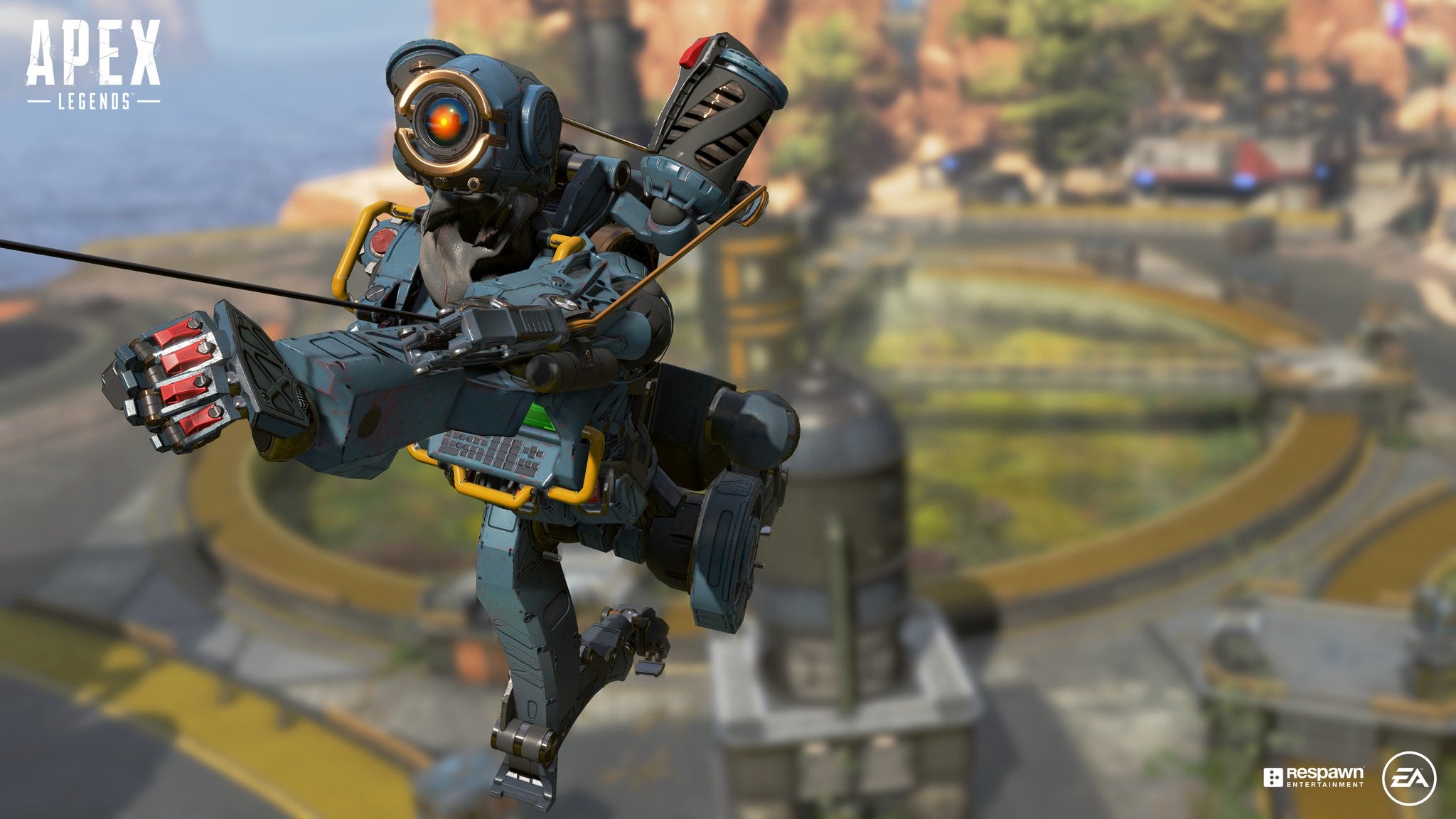 In a team-focused shooter like Apex Legends moving in to finish off an opponent is a key part of the strategy. But that doesn't mean you can't do it in style. Here's how to execute Apex Legends' Finishers, as well as unlock more flashy moves from your inventory.
How to use finishers in Apex Legends
Apex Legends undoubtedly has slick presentation - as you'd expect from a developer with the pedigree of Respawn - but the bundled training mode is quite brief and doesn't introduce you to every intricacy of the game.
Each one of the diverse cast of Apex Legends characters has a set of special, cinematic finishing moves which instantly end an opponent's game, meaning they can't be revived by an ally unless their death box is taken to a respawn point.
To execute these finishing moves, you need to approach a downed enemy and hold Square on a PS4 controller, X on Xbox controller, or E on your keyboard.
Apex Legends - All current unlockable finishers
Every character has their "First Finisher" equipped by default. However, they all have one or two additional finishers that can be unlocked using crafting metals.
Finishers are counted as Legendary items, and therefore cost 1,200 metal to craft. You get crafting metal from "Apex Packs", which are the loot boxes in the game. They can be bought from the in-game store with "Apex Coins" that you purchase for real money, and you also get one each time you level up.
Bloodhound
Gibraltar
Lifeline
Ajay's Lullaby
D.O.C.'s Shock
Pathfinder
Wraith
Existential Crisis
Into the Light
Bangalore
Caustic
Mirage
For more on Apex Legends, check out our FAQ guide - answering questions about crossplay and squad sizes.
We've also got gameplay tips, including a round-up of Apex Legends' best guns so far and the best Legends to pick.