Here's every Javelin ultimate ability in Anthem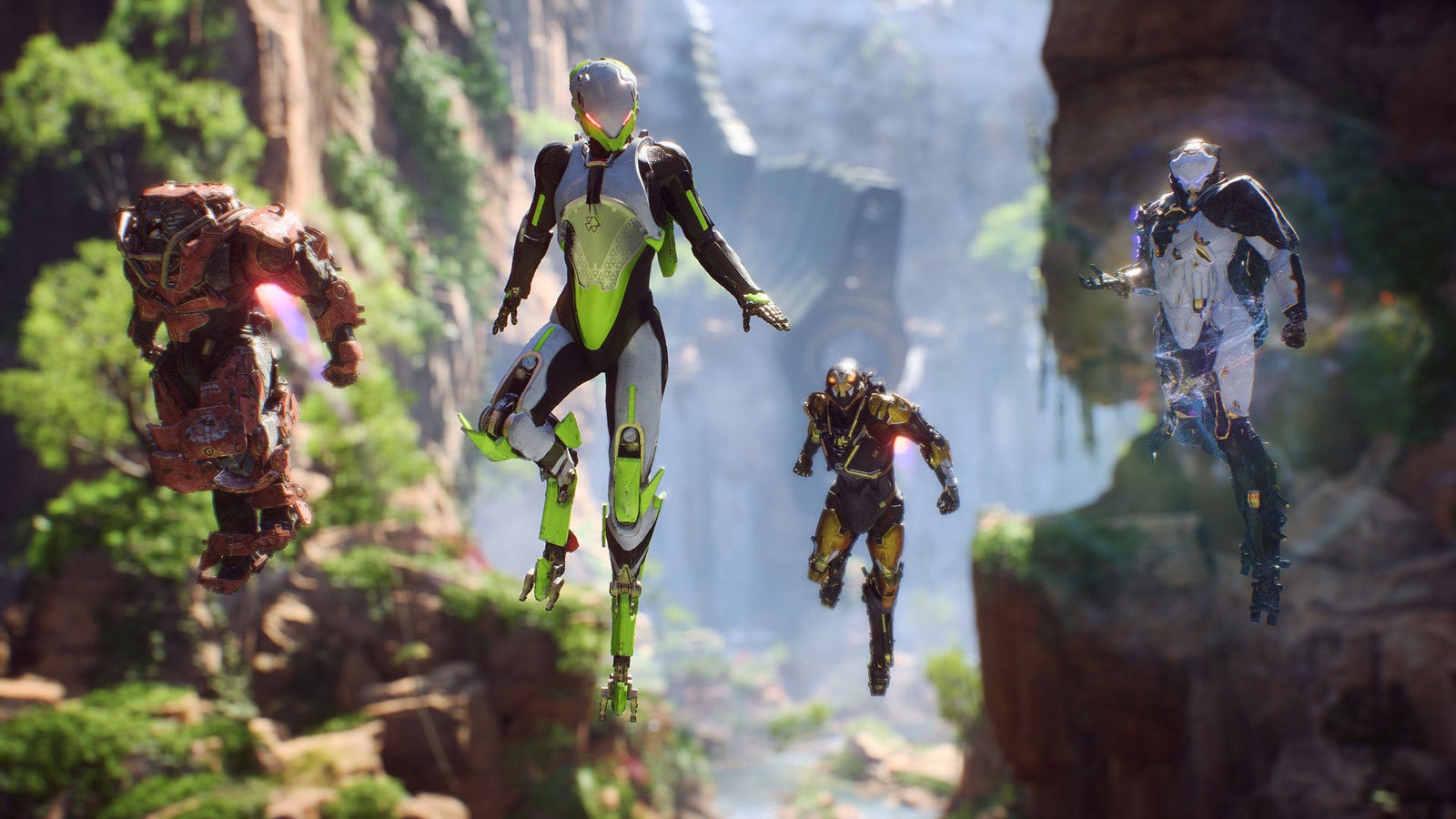 Following on from last night's Anthem gameplay stream, EA has now shown off the ultimate abilities for the game's four Javelins.
Javelins, in case you haven't been keeping up, are Anthem's Exosuits, the game's equivalent of classes. There are four of them: Range, Colossus, Storm, and Interceptor.
In a blog post, and through the video below via IGN, EA showed off the four ultimate abilities you'll be able to unleash in the game.
Every ability shown is offensive, and much like many other games with ultimates, killing enemies accelerates their recharge time. In Anthem, you'll also be able to equip certain items that add more ways for you to build up your ultimate than simply taking down enemies.
Ranger - Multi-Target Missile Battery
Triggering the Ranger's ultimate activate's the exosuit's built-in missile launcher. The missiles it shoots have good tracking, and can catch up with even fast-moving targets.
Colossus - Siege Cannon
The Colossus carries a big cannon which shoots very heavy bullets that deal massive area of effect damage. The ultimate ability allows it to fire off multiple shots to clear out zones of smaller enemies or deal big damage to a single target.
Storm - Elemental Storm
The Storm spends most of its time hovering, overlooking the battle - like a mage. It makes sense, then, that the Storm's ultimate does elemental damage in a way you might find in a Dragon Age game.
The Storm fires off three blasts of frost, electricity, and fire damage. The final hit brings down a meteor for even more damage.
Interceptor - Assassin's Blades
The Interceptor is the lightest and fastest of all Javelins, and its Assassin's Blades ultimate is entirely melee-focused. The ability is very reminiscent of one of the Hunter's ultimates in Destiny 2.
The most interesting difference here is that each target hit with one attack will continue to suffer "echoes" of the same attack for ten seconds.
Anthem is out February 22 on PC, PS4, and Xbox One. EA promised to share more about the game from now until then.