Anthem E3 gameplay reveal on Xbox One X suggests the game will use 4K checkerboarding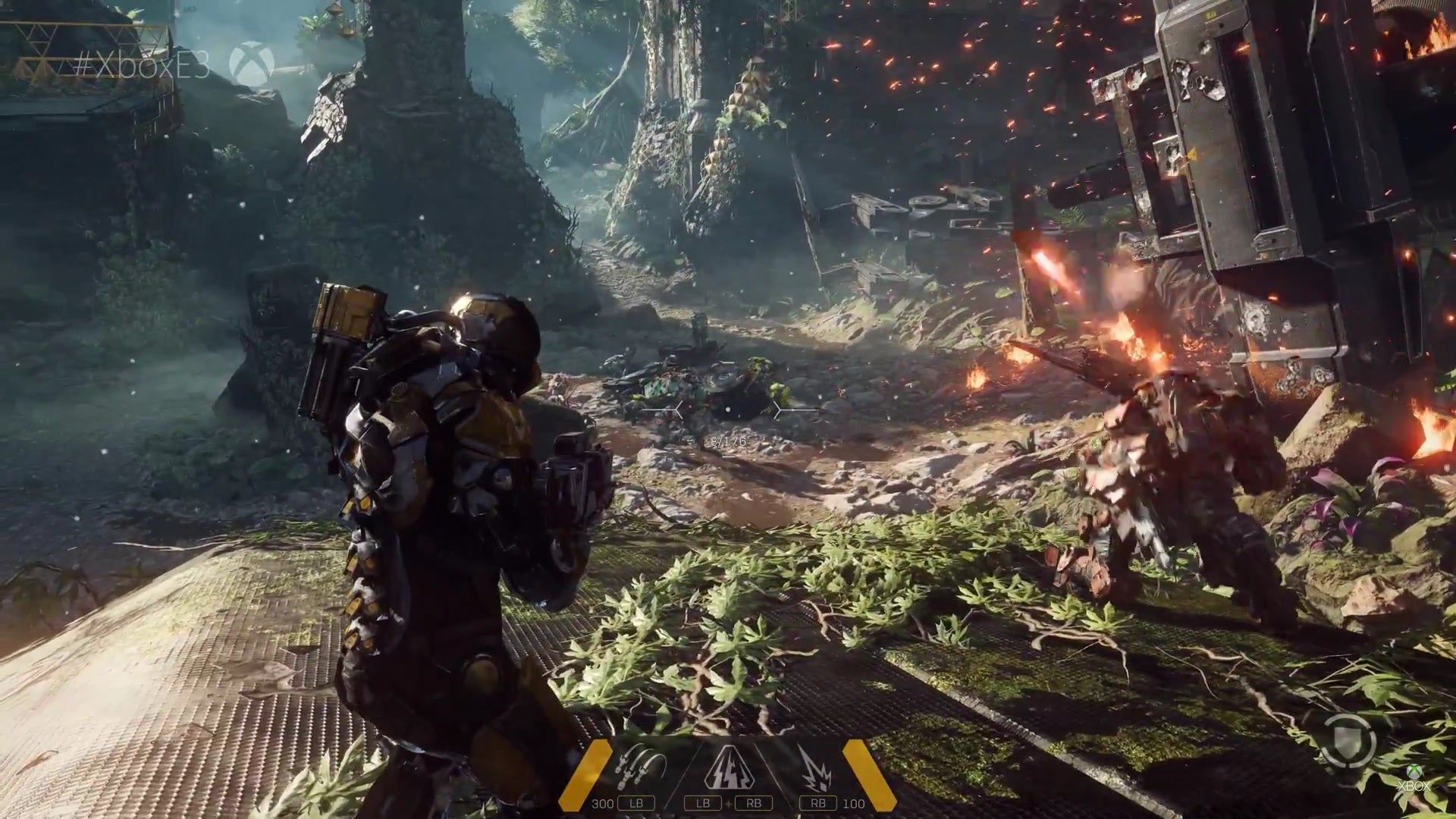 Analysis of Anthem's E3 2017 gameplay reveal gives us more info on how the game will run on Xbox One X.
Anthem was revealed at Microsoft's E3 conference and we were told that the six minute gameplay trailer was a pre-alpha build running on the Xbox One X.
Digital Foundry has dissected the footage to find out whether the E3 gameplay is a realistic target to hit for the final release, given the downgrade we often see in the industry between E3 trailers and the actual games.
"Anthem is running at 3840x2160 in this demo, but with a catch; freeze the frame and zoom in and that 4K output is actually paired with artifacting on moving edges, a clear sign of our old friend, checkerboard rendering.
"The long and short of it is fast motion leaves a faint crisscross pattern where only half the pixels are shaded. Thankfully screen motion blur helps out massively to hide it. The feed still comes off looking pin-sharp, even with a compromise that effectively halves the resolution from 4K."
Mass Effect Andromeda used the same checkerboard techinque on PS4 Pro, running at 1800p.
As with Assassin's Creed Origins, the gameplay might not be true 4K, but as Digital Foundry points out, this makes it a "more authentic Xbox One X reveal."