Angry Birds Rio movie tie-in arrives on mobile in March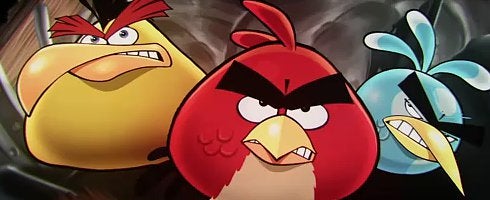 Twentieth Century Fox and Rovio announced a new partnership between the two in order to bring Angry Birds to RIO.
Angry Birds RIO will be a "first-of-its-kind game development partnership," between the two firms.
In Angry Birds RIO, the original Angry Birds are kidnapped and taken to the city of Rio, where they eventually escape their captors and set out to to save their friends, Blu and Jewel – two rare macaws and along with the stars of the upcoming Fox motion picture, RIO.
If you haven't heard of the animated film RIO, here is a synopsis courtesy of Wikipedia:
Blu (Jesse Eisenberg) is a rare species of blue macaw resident at a bookstore in Minnesota, who is the last of his kind. When scientists learn that another macaw was spotted in South America, and that the macaw, Jewel (Anne Hathaway), is female, they take him out of Minnesota and send him to Rio de Janeiro to meet her. While there, he learns to confront his fear of flying in order to win her heart. Along the way, they get kidnapped by poachers to sell them to get a fortune. After they escape, they try to avoid the thieves with help from Rafael, a wise Toucan (George Lopez), Luiz, a chainsaw "professional" bulldog (Tracy Morgan), Linda, Blu's owner (Leslie Mann), Hoagie, a silly marmoset (Wanda Sykes), Marco, a redhead bird (will.i.am) and Bobby, a small yellow canary (Jamie Foxx), and also avoid the theives' pet cockatoo, Nigel (Jemaine Clement).
Upon launch, Angry Birds RIO will include with 45 dedicated levels and will regularly add new levels via app updates. The game will be available for download on smart phones and tablets worldwide.
The film is slated to be released in theaters on April 15, and the game itself is slated for March.
Watch a video of it below.