All 124 ID@Xbox titles from E3 2015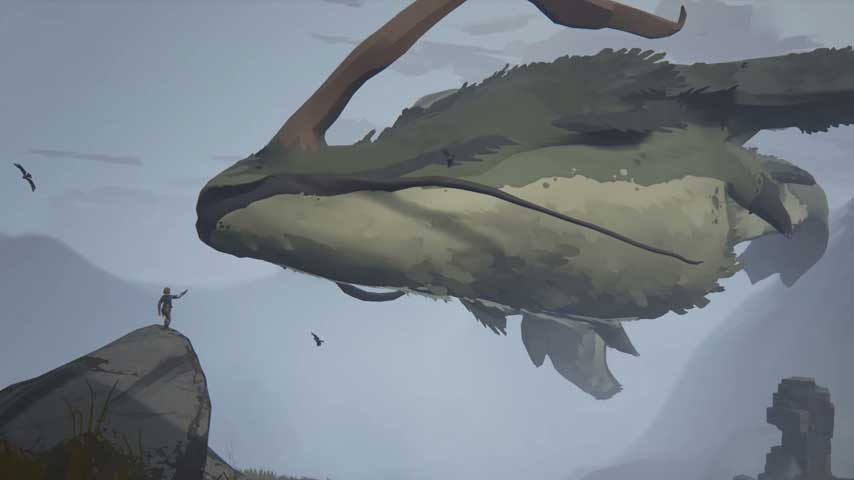 The Xbox team assembled a pretty huge collection of indie games for E3 2015, and now it wants you to look at them.
Microsoft has published a list of every ID@Xbox title announced or showcased during E3 season this year.
As Major Nelson noted, there were way too many games to show during Microsoft's E3 2015 briefing, so many of these titles didn't get a look in on stage, and were revealed in the lead up to or aftermath of the show.
The montage below has some highlights, but hit the link above for links to trailers for every title. The full text list follows the video.
6180 the moon
Acorn Assult Roden Revolution
Action News Heroes
Adventures of Pip
Albedo: Eyes from Outer Space
ALL THINGS GO BOOM
Anima Gate of Memories
Aritana and The Harpy's Feather
Ashen
Bacon Man
Baila Latino
Beatbuddy: Tale of the Guardians
Beyond Eyes
Beyond Flesh and Blood
Blast Em Bunnies
Blues and Bullets
Buildanauts
Cashtronauts
Charlotte Seeker
Chronology
Clash
Cuphead
Dad Beat Dads
Dark Raid Bot Wars
Deathtrap
Draw A Stickman: EPIC
Elliot Quest
Ender of Fire
ENKI
Extreme Exorcism
FAT CITY
Fermi's Path
G': Into the Rain
Gemini
Generic Space Shooter
GlitchRunners
Goat Simulator: Mmore Goatz Edition
Great Emoticon
Guns, Gore, and Cannoli
Gunscape
Happy Dungeons
HeartZ
HTR+ High Tech Racing
Hush
Hyper Void
Incredible Adventures of Van Helsing
Inside My Radio
ION
Kingdom Come: Deliverance
Leo's Fortune
Letter Quest: Grimm's Journey
Lovely Planet
Magnetic: Cage Closed
MelterMan
Mitsurugi Kamui Hikae
Molecats
Munch Time 2
Nature's Zombie Apocalypse
Neonchrome
Ninja Pizza Girl
No Time to Explain
On Rusty Trails
Ostrich Island
Outward
Pantasmal
Ping 1.5+
Pixel Racing
Planet of the Eyes
Polychromatic
Prismatica
Pure Hold'Em
Q
Q.U.B.E. Director's Cut
Quantum Rush: Champions
Raging Justice
Read Only Memories
Reflections
Rivals of Aether
Rive
RUN
RymdResa
Sheltered
Shiny
Shwip
Siegecraft Commander
Smash Derby
Soccer Rage
Soccertron
Source
Space Dust Racers
Spaera
Spoiler Alert
Squid Hero for Kinect
Starpoint Gemini 2
Starwhal
Steredenn
Super Hot
Super Robo Mouse
Super Rude Bear Resurrection
Sword Coast Legends
Tachyon Project
Tacoma
Teslapunk
The Bridge
The Deer God
The Little Acre
The Living Dungeon
The Long Dark
The Pinball Arcade
The Toilet Chronicles
Thea: The Awakening
Three Fourths Home: Extended Edition
Toto Temple Deluxe
TurnOn
Twin Souls: The Path of Shadows
Unnamed Fiasco
Vermintide
Videoball
Warlock vs Shadows
Wulverblade
Yasai Ninja
Yummy Circus
Zarvot
Zenith