Adventure Time: Pirates of the Enchiridion hits consoles and PC in July
Oh my glob. Adventure Time: Pirates of the Enchiridion has a release date for consoles and PC.
Outright Games and Cartoon Network have announced Adventure Time: Pirates of the Enchiridion will be released in July.
Announced in December, the open-world Adventure Time game stars Finn, Jake, BMO and Marceline exploring the flooded Land of Ooo on their ship, Jeff.
If you're wondering how the boat came to be named Jeff, well, Outright Games held a 'Name Our Boat' competition. Fans of Finn and Jake submitted names for the crew's boat, and apparently 'Jeff' won.
Players will explore various kingdoms, and meet up with other characters from the series as they investigate the cause of the flood.
The foursome will also recruit friends to join their crew on Jeff. Enjoy plenty of interrogating, searching for clues, fighting and more zany adventures.
Adventure Time: Pirates of the Enchiridion will release in North America July 17 and July 20 globally. It will be available on PC, PlayStation 4, Switch, and Xbox One.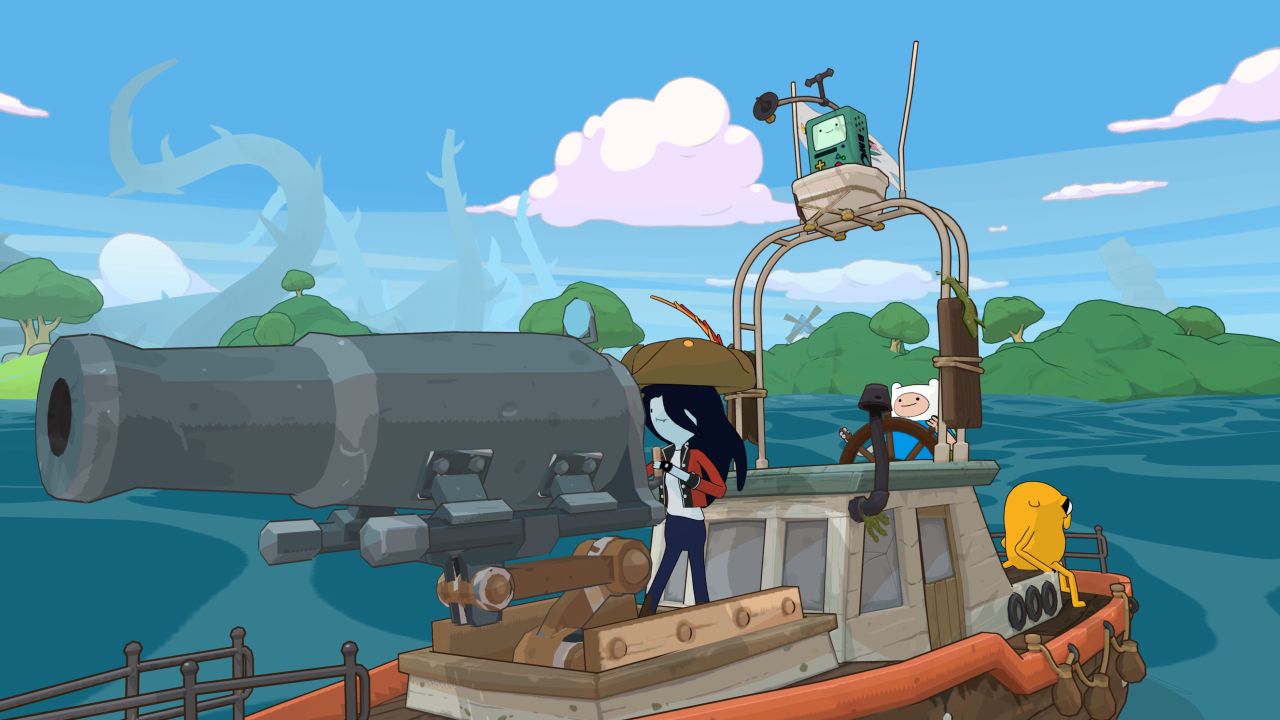 With the tenth and final season of Adventure Time currently airing, the game will be a bittersweet send off for many.
The season kicked off on September 17, and will conclude sometime this year. If you want to read a rather great article on the show's sun setting, check out Eric Kohn's feature over on IndieWire.
Grab a few tissues first, though. Maybe I'm just sentimental, but I got a bit teary eyed reading it. Adventure Time has meant so much to so many, myself included, and it will be missed.