Pokemon Go fire and ice solstice celebration event extended by 24 hours, now ending today
Last chance to get some extra fire and ice Pokemon for the summer.
Pokemon Go continues to expand as it nears its one year anniversary, and who can be surprised? The game is making loads of money and Pokemon as a brand has arguably never been stronger, with this year home to rereleases of Pokemon Gold & Silver plus new versions of Pokemon Sun & Moon and Pokken Tournament.
Basically, Pokemon is on fire. And that's appropriate for this latest Pokemon Go event: the Solstice Celebration event is home to lots of fire-type Pokemon, which are usually harder to come by. You'll also get an increased opportunity to capture their arch nemesis – ice-type with a boost to the spawn rates of ice-type Pokemon as well.
This is a limited time event, so you'll want to act fast while it's on. Here we detail when the event is on, plus the top Pokemon to target – make the most of it! If you need more Pokemon Go help, be sure to check out our detailed guide hub – fit for a Pokemon Master!
Pokemon Go Solstice Celebration Fire and Ice Event: Start & End Times
Pokemon Go's solstice celebration event, aka the Fire and Ice event, kicks off on Tuesday June 13th. The event was originally intended to run through until Tuesday June 20th, but Niantic has chosen to extend the event by 24 hours – it now ends on Wednesday June 21st.
Here are the times you need to worry about for the ending of the event – get everything you need to do in the fire and ice Pokemon event wrapped up before these times on the 21st:
North America West Coast: 1pm Pacific (PDT)
North America East Coast: 4pm Eastern (EDT)
UK: 9pm BST
Europe: 10pm CEST
You'll want to make sure all your fire and ice-type goodness is done and dusted by then, so act fast. If you're behind catching some of the gen 2 Pokemon recently added to the game, now is absolutely your chance to get in on that action.
Pokemon to look out for during this fire and ice including Charmander, Cyndaquil and Lapras
As with all Pokemon Go events, one of the main things that makes the event special is that the spawn rate for certain types of Pokemon will increase. This goes for the basic, less valuable forms of that Pokemon but also, crucially, for the all-important, rarer species that'll be rarer in battle.
With rumours indicating that Pokemon Go is about to get legendary Pokemon and player-versus-player battles, there's seriously never been a better time to buff up your Pokemon team with some new additions. Here's who you should look out for during this one-week fire and ice themed event:
Increased fire-type event spawns
Chamander, Charmeleon & Charizard
Vulpix, Ninetales
Growlithe, Arcanine
Ponyta, Rapidash
Flareon
Cyndaquil, Quilava, Typhlosion
Houndour
Slugma, Magcargo
Increased ice-type event spawns
Seel, Dewgong
Shellder, Cloyster
Jynx
Lapras
Sneasel
Swinub, Piloswine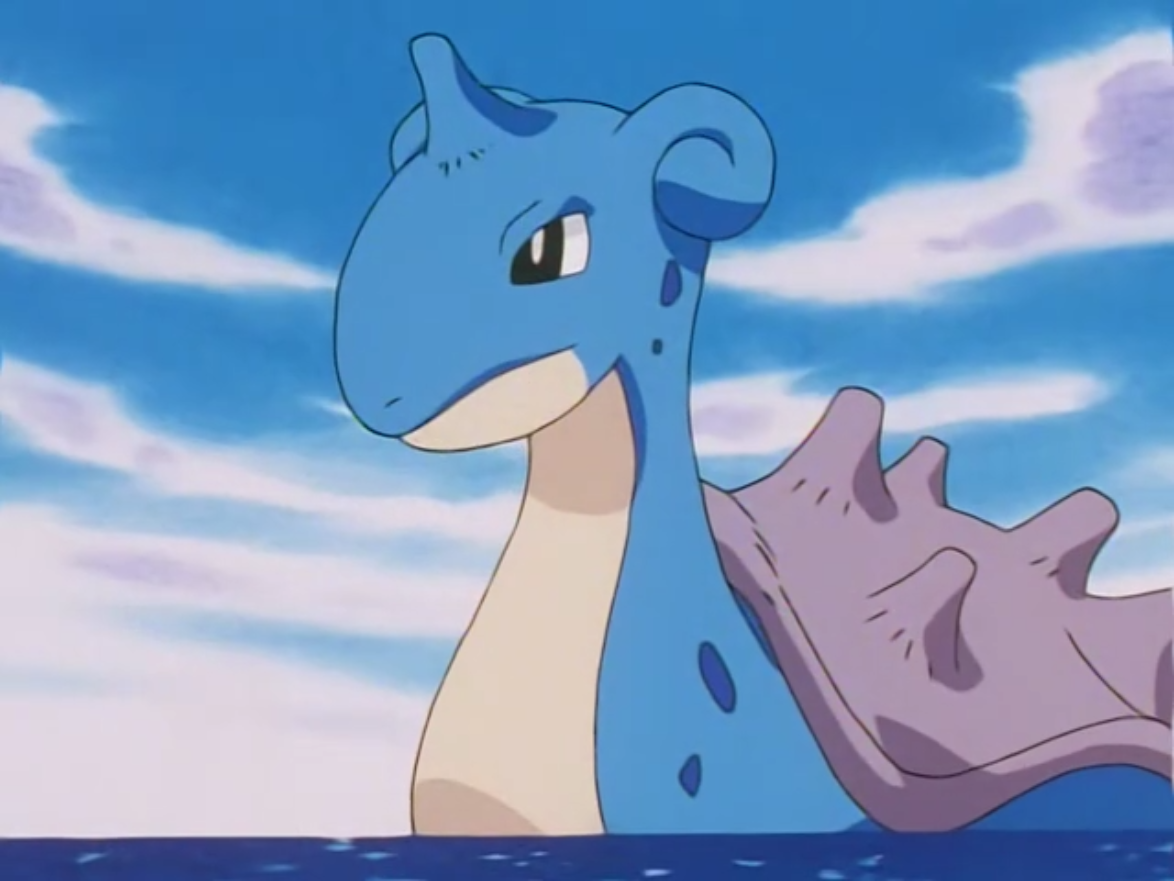 Our top fire and ice event Pokemon picks
Of the Pokemon on the two lists above, a few stand out as being more worth your time than others. You should keep a particular eye out for them and if you see them get a little liberal with your berries and higher quality Pokeballs in order to try to catch them.
If you don't have one, try to grab a Lapras – a generally fairly rare Pokemon that also happens to have the sixth best maximum stamina stat in the game. This makes this water and ice-type Pokemon extremely survivable in battle, and on top of that it has access to some decent moves also.
Flareon isn't the best of the Eevee evolutions, but it's a damn fine Pokemon that sits comfortably in the top 15 Pokemon for both max CP and max attack. If you see one of these in the wild it's well worth catching, as getting the right Eevee evolution for you can be trying.
While when you factor in his varied stats he only just scrapes into the top 20 or so, for our money Arcanine (evolved from Growlithe) is one of the strongest fire-types in the game, making it ideal for blasting away bug, grass and steel types in gyms.
Finally, if you need a Pokemon to do some turtling with, Cloyster (evolved from Shellder) should be one of your top go-to picks. Like Lapras it's also part water-type, giving it access to even more moves that are effective against more types (though in the process opening it up to more weaknesses), but Cloyster excels in one particular area: it has a towering defense stat only beaten by Shuckle and Steelix, both of which are pretty close to it anyway, all told. Grab one if you can.
Other Pokemon Go Adventure Week Bonuses
As well as the Pokemon spawn bonuses to various fire and ice type Pokemon as you wander around the solstice event also brings with it a few other extra bonuses. None of these are quite as important as being able to catch amazing new Pokemon, of course, but they might be handy for you all the same. Here's what to expect:
You'll get more EXP for special ranked Pokeball throws
If you're good at throwing Pokemon balls as curveballs, or at getting 'Nice', 'Great' or 'Excellent' ranked Pokeball tosses, you'll now get an even greater bonus for them for the duration of this event.
With the Pokemon listed above you're going to be tossing a lot of Pokeballs, so you'll be able to score quite a bit of bonus EXP in the process. Niantic hasn't announced how much the EXP increase is, but it should be decent based on past events such as the Rock event.
Lucky Eggs are all discounted in the in-game shop
If you really want to take your EXP boosting to the max, you'll find that during this event all lucky eggs have had their cost reduced in the in-game shop. The new prices are as follows, for one week only:
1 Lucky Egg is now 40 Poke Coins (was 80)
8 Lucky Eggs are now 250 Poke Coins (was 500)
25 Lucky Eggs are now 40 Poke Coins (was 1250)
Remember, Adventure Week runs through June 20, ending at the times listed above. Good luck, trainers!