10 million species discovered so far in No Man's Sky, and other tales from the game's first 24 hours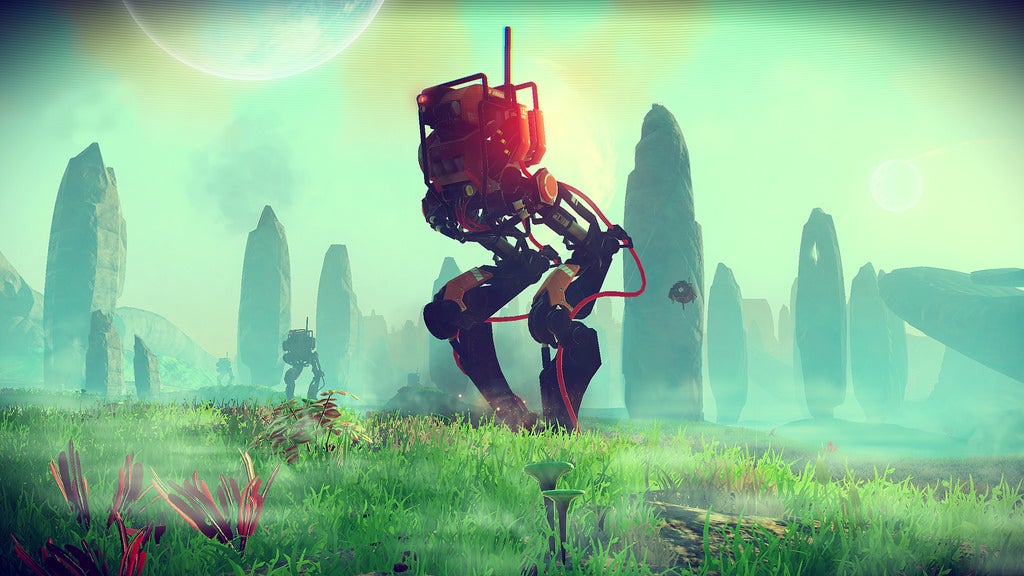 Launch day for No Man's Sky has sent developer Hello Games on a roller coaster of emotions.
In the first 24 hours since No Man's Sky became available, creator Sean Murray has been reporting amazing data that indicate his passion project has been very popular.
After reaching 1 million discoveries in the first hour, the game's servers continued to hold strong despite being pushed to their limits, resulting in over 10 million discovered species a few hours later.
Needless to say, Murray was ecstatic.
For instance over night we hit 10 million species discovered in NMS... that's more than has been discovered on earth.
WHAT IS GOING ON!!!

— Sean Murray (@NoMansSky) August 10, 2016
Yesterday, two players managed to reach the same spot in the universe, but couldn't actually see each other. Murray said he didn't expect this to happen on the first day, and added that the game's world remains a "shared universe."
We added a 'scan for other players' in the Galactic Map to try to encourage this happening. We wanted it to happen - but the first day?

— Sean Murray (@NoMansSky) August 10, 2016
We want people to be aware they are in a shared universe. We added online features, and some Easter Eggs to create cool moments

— Sean Murray (@NoMansSky) August 10, 2016
We hope to see those happening... but too many of you are playing right now. More than we could have predicted

— Sean Murray (@NoMansSky) August 10, 2016
In other more amusing news, Tesla, PayPal, and SpaceX founder Elon Musk said on Twitter that he's going to try out the game. Murray somehow didn't miss the tweet, and offered to send him a code.
.@elonmusk I'll hook you up with a free code ;)

— Sean Murray (@NoMansSky) August 9, 2016
As more and more players get their hands on No Man's Sky, more and more stories of their findings will make their way online, and that 10 million figure will be dwarfed in days.