Zynga valued higher than EA at $5.51 billion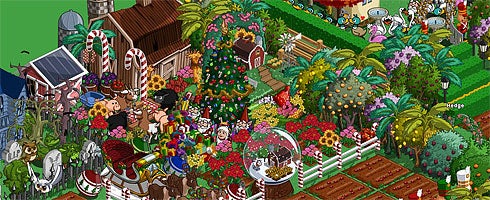 SharesPost has valued Farmville developer Zynga at $5.51 billion, greater than EA which stands at a market cap of $5.16 billion.
"The valuation is not that crazy, given what's going on in the market," said Atul Bagga, an analyst at ThinkEquity LLC in San Francisco.
"It's not that terribly expensive seeing the growth prospects."
The valuation is based on the growth of the virtual goods space, which is valued at $1.6 billion this year.
Zynga was founded four years ago.
Six of the 10 most popular apps on Facebook belong to Zynga, led by "FarmVille" with 57.6 million users.
Despite the good news for the social firm, though, it still has a long way to go to get into the Activision monster league: Activision Blizzard has a market cap of $13.9 billion.
There's more on BusinessWeek.