Yes, Mad Catz is designing a Farming Simulator controller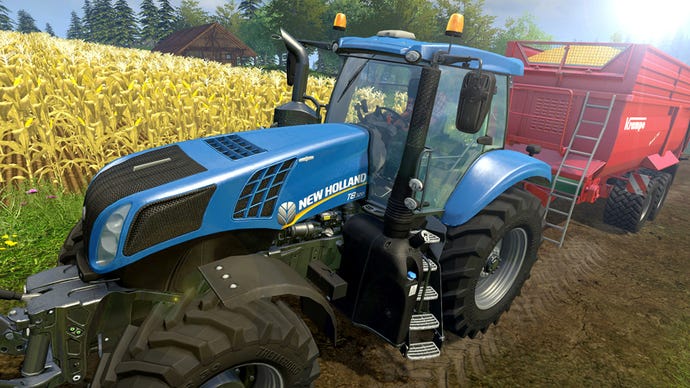 There are those who play videos games for fun, and those who play them to simulate real life. For the latter folk, there is nothing over the top when it comes to simulating every bit as closely to real life as possible.
Mad Catz is working with Farming Simulator developer Giants Software to produce a controller that mirrors the interface of a tractor, for better immersion.
The controller's website says the controller will be produced under the Saitek brand and that it will feature "a properly tilted, centre-sprung steering wheel with 900 degrees of turning and a wheel turning knob." The wheel will have a mini-stick for controlling movement out of the vehicle.
Take a look:
The controller comes with gas and brake pedals. A vehicle side panel is also in development that features a front loader control stick and fully programmable buttons for attach/detach, tool switching, reverse, lights, horn, cruise control, and more.
No price or release date has been announced as of yet.
Thanks, Destructoid.