Yakuza: Of The End gets giant gameplay trailer in HD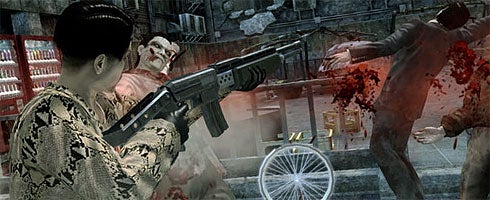 Still don't believe Yakuza's gone zombie? Wake up and smell the 720p coffee, bubba.
Sega's just released an 8-minute gameplay trailer of Yakuza: Of The End, showing co-op, burning buildings and people killing zombies.
There's a ton of in-game footage here, including what looks to be underground sections and plenty of street-based stuff. There's a tank, sniper rifles and plenty more to look at.
Sega announced at TGS last month that the next Yakuza would feature zombies, a far cry from the series's traditional gangster gameplay.
Get the latest screens here.
No date yet for the PS3 exclusive.