Xbox's Phil Spencer still sees a future for story-driven games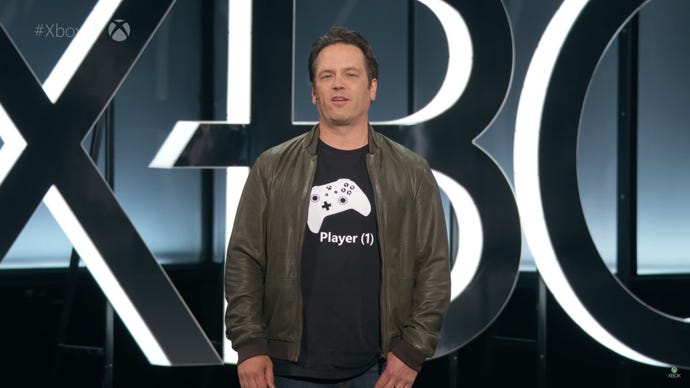 Risky projects like narrative-focused games are not being left behind in Xbox's strategy.
It's no secret that live service games are the big money makers right now, but that doesn't mean there isn't a place for more traditional story-driven games, according to Microsoft's Phil Spencer. In a recent interview with The Guardian, the head of Xbox laid out how narrative single-player games are part of the platform's strategy going forward.
"I think we're probably building more of those now than we've been in the history of Xbox," Spencer told The Guardian, emphasising the need to support riskier projects, which in turn will be supported by the wider availability of demos and early access through Xbox Game Pass and streaming technology xCloud.
Xbox will achieve this diversity by not pushing its teams to make any particular style of game.
"We don't have any direction or mandate that says every game has to be an ongoing, sustained game," said head of Microsoft Studios Matt Booty. "Take Psychonauts: there might be a Psychonauts 3, but I'm not going to tell [designer] Tim Schafer to go make it. Knowing the history of games that he makes, I don't think he's going to be making a game that has seasons and goes on for five years."
Both Spencer and Matt Booty also emphasised the need to broaden the scope of where a successful game studio could be located, expanding the types of stories Microsoft can tell in the process. To that end, studios in territories that aren't traditionally game development hotbeds are all in play.
"It would actually surprise me if that doesn't happen," Spencer said, commenting on the potential for a studio acquisition from outside the bigger development markets.
"Just knowing the talent that's available, and the tools [such as game engines Unity and Unreal] that are so much more accessible … I would be surprised if in the next three to five years, you don't see numerous studios in places that aren't the traditional hubs of video game development."
This isn't the first time Phil Spencer expressed big opinions on where gaming is going. He recently compared the next-gen graphical jump to going from 2D to 3D, and he remains optimistic about Game Pass's continued support.