Xbox Series X/S supply shortages expected to continue until April 2021, says Microsoft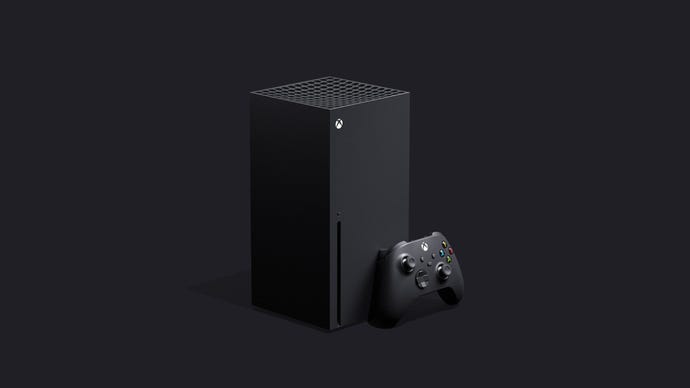 Microsoft has acknowledged hardware shortages for the Xbox Series S and Xbox Series X may last until well into 2021.
Keen gamers around the world have struggled to get their hands on Xbox Series X and Xbox Series S consoles since launch, and it looks like things aren't going to get any easier for eager consumers any time soon.
During last week's Jefferies Interactive Entertainment Conference (transcribed by Seeking Alpha), Microsoft's chief financial officer Tim Stuart acknowledged the supply/demand disparity with the new hardware and suggested it's going to last a while longer yet.
"I think we'll continue to see supply shortages as we head into the post-holiday quarter, so Microsoft's Q3, calendar Q1. And then when we get to Q4, all of our supply chain continuing to go full speed heading into kind of the pre-summer months," said Stuart (thanks VGC).
If you're unfamiliar with Microsoft's financial year, that means we can expect supply to level out more predictably around April 2021. Good luck getting yourself a console in the bag before then if you're chomping at the bit.
Xbox boss Phil Spencer has also acknowledged the shortages, and has apologized during a recent appearance over at GlitchCon (thanks Gamespot).
"We need more consoles," Spencer admitted. "The number one request I get over and over is it's so hard to get the consoles right now. And I really apologize for that. We've been building them for almost two months now and trying to get as many into the stores as we can, but the demand is just so high."
At least we know Microsoft is doing everything in its power to make more stock available. In an Xbox Wire post last week, Liz Hamren, CVP of gaming experiences and platforms at Microsoft, assured consumers that the company is working with retailers to make more stock available.
In the same interview, Tim Stuart also noted that Microsoft would like Bethesda's upcoming games to be "either first or better or best" on Xbox platforms.
The Xbox Series X and S consoles both launched on November 10. Everything you need to know about Microsoft's brand new hardware can be found right here.