Xbox One X gets first official price cut for E3 week, Xbox Game Pass goes for $1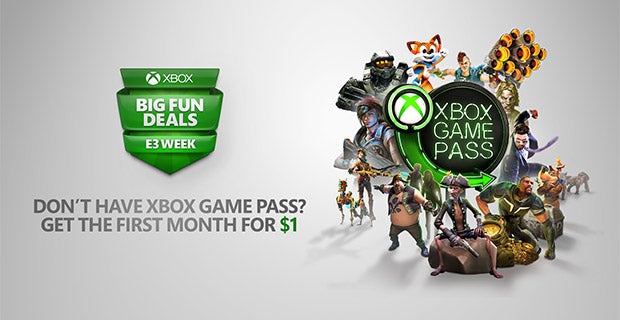 Chop, chop, chop. The Xbox One X is getting its first official price cut during E3 2018.

Microsoft is axing $50 off all Xbox One models with the first official cut on the Xbox One X dropping the price online and at retailers to $449, from June 10-23.
The Xbox One S also drops in price by $50 from June 7. The 500GB Xbox One S will sell for $199 and the 1TB model for $249.
If you've already got the console plugged in under your TV, Microsoft is also offering one month of Xbox Game Pass or Xbox Live Gold for $1.
There's also a tonne of planned discounts, including price drops on new releases Sea of Thieves, PlayerUknown's Battlegrounds and Monster Hunter World.
There's also $10 off standard controllers and deals on those smart-ass controllers that you design yourself.
Check out the sale page on the Xbox Store when it goes live from tomorrow.