Xbox Live Activity for the week of May 4, Halo 3 tops once more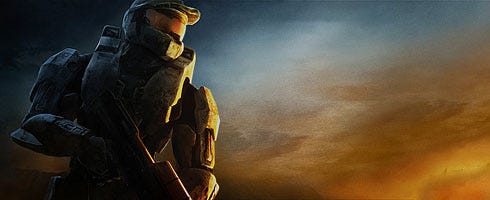 Halo 3 isn't going anywhere. The past four weeks have proved it.
Differences this week include FIFA 09 taking the seven spot away from Left 4 Dead, and the Bionic Commando demo falling off the chart and being replaced by Fallout 3.
Xbox 360 Top Live Titles
Halo 3
Call of Duty: WaW
Call of Duty 4
Gears of War 2
UFC 2009 Undisputed Demo
GTA IV
FIFA 09
Left 4 Dead
Fallout 3
Resident Evil 5
Get all the Arcade and Community stuff after the break.
Top Arcade Titles
Space Invaders Extreme
Hasbro Family Game Night
Castle Crashers
Banjo-Tooie
Peggle
Worms
ARKANOID Live!
Cyber Troopers Virtual On Oratorio Tangram
UNO
Teenage Mutant Ninja Turtles 1989 Classic Arcade
Original Xbox Top Live Titles
Halo 2
Star Wars: Battlefront 2
Counter-Strike
Fable
Conker: Live Reloaded
Splinter Cell Chaos
Doom 3
Star Wars: Battlefront
Guilty Gear XX #Reload
Star Wars: Republic Commando
Top Community Games
RC-AirSim
Rumble Massage
Cocktail Paradise
Aquarium HD
ezmuze+ Hamst3r edition
Tank Strike
Let's Draw A Picture Together!
DrumKit
Remote Masseuse
StrikeForce-Psi