Watch today's Xbox Games Showcase here for Halo Infinite and hopefully some Fable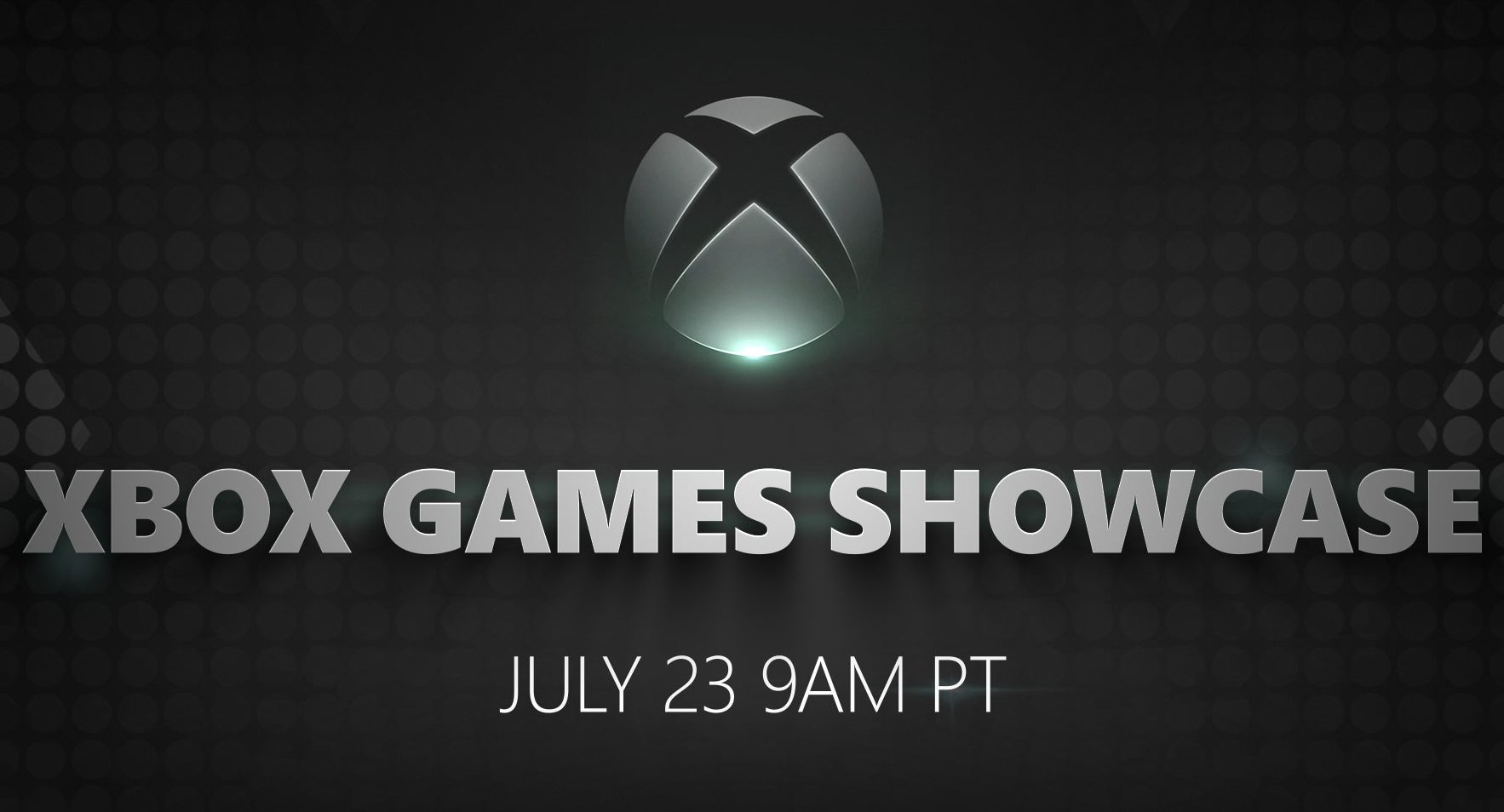 Halo, is it me you're looking for? Why not watch today's Xbox Games Showcase with us?
We've already had a sneak peek at the Halo Infinite box art, but now it's almost time for the real thing in the Xbox Games Showcase kicking off today.
So, we know Halo Infinite campaign gameplay will debut at Xbox's event, but we're also hoping for some more Obsidian stuff that isn't its survival game, maybe a peek at what The Initiative and Ninja Theory are up to, and maybe a cheeky look at the rumoured Fable game from Playground Games.
The showcase will focus entirely on games, all of them first-party, so expect some bombshells. Watch it below.
Xbox Games Showcase watch times
Here's when the showcase kicks off by region:
9 AM PT
11 AM Mexico City
12 PM ET
1 PM São Paulo
5 PM UK
6 PM Cape Town
6 PM Western Europe
7 PM Moscow
9:30 AM Mumbai
1 AM Tokyo (July 24)
2 AM Sydney (July 24)
There's also a pre-show with jiggly Geoff Keighley if you fancy it.
Thursday, join me for the @Xbox Games Showcase live on @youtubegaming

- Pre-Show with Additional World Premieres
- Showcase with @Halo Infinite Gameplay Reveal
- Post-Show with @aarongreenberg and developers

Watch Live @ 11am ET/8am PT/ 4pm BST:https://t.co/5ehbHPGQur pic.twitter.com/JvslQcUC5W

— Geoff Keighley (@geoffkeighley) July 21, 2020
According to Geoff, the pre-show will host some more wuuurld premeeeers so it sounds like it'll be worth a watch. I just hope it doesn't have any muppets on this one. I'm a grown man. Anyway, here's the embed for that stream:
How to watch the Xbox Games Showcase
You can watch it with us at the embed above. Bookmark this page and pop back when it hits the right time in your region:
While you're waiting for that, why not dig into the best demos from the Xbox Summer Game fest - we've collected them all at that link so you can have your own mini E3.
Here's everything we know about Xbox Series X, and we'll update it tomorrow with all the fresh details from the showcase.