Xbox Game Pass gets a boost in October with Warhammer 40,000: Darktide, Forza Motorsport, and more
Some game are leaving too, as usual.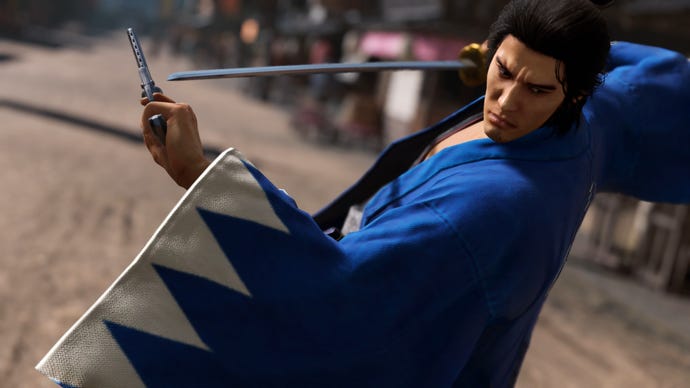 Microsoft has announced some of the games coming to Game Pass in October.
From today through October 17, at least six games are coming to the service this month.
As previously reported, Gotham Knights lands on Game Pass today for cloud, PC, and Xbox Series X/S. Also available today is The Lamplighters League for cloud, PC, and Xbox Series X/S.
Releasing day one on Game Pass, The Lamplighters League has you recruiting a team of misfits with unique abilities and different personalities. Set in an alternate 1930s, a tyrannical cult called the Banished Court seeks world domination. For millennia, the heroic scholars known as the Lamplighters League have thwarted the cult; however, most of the heroes are long gone, so the torch has been passed to you and your rag-tag bunch.
Warhammer 40,000: Darktide comes to Game Pass on October 4 for cloud and Xbox Series X/S. Already available for PC Game Pass, Darktide is a four-player co-op action game set in the hive city of Tertium. In the depths of the hive, the seeds of corruption threaten to turn into an overwhelming tide of darkness. A mysterious and sinister new force seeks control of the entire city. It is up to you and your allies in the Inquisition to root out the enemy before the city succumbs to Chaos.
October 10 will see the release of the highly anticipated Forza Motorsport for cloud, PC, and Xbox Series X/S. Available on day one with Game Pass, the latest entry in the series has over 500 real-world cars, including modern race cars and more than 100 cars new to Forza Motorsport. You can race across 20 living environments, with fan-favorite locations and multiple track layouts with live on-track scoring, fully dynamic time-of-day with weather, and unique driving conditions. Game Pass members can save 10% on the Premium Add-Ons Bundle and unlock five days early access, VIP membership, Car Pass, and much more.
From Space comes to cloud, console, and PC on October 12. The game is a solo and co-op action-shooter for squads of up to four players who will take on the challenge of liberating the earth from an alien infestation. Use over-the-top weaponry to defeat the aliens in a post-apocalyptic world with stylized graphics.
As you are aware, Like A Dragon: Ishin is also coming to Game Pass for cloud, console, and PC. Arriving on October 17, you play as Sakamoto Ryoma and venture to Kyoto to find your father's killer, clear yourself of a framed murder, and restore your honor. In doing so, you will bring an end to the samurai era and forever change the future of Japan.
Leaving the service
To make way for the new games, some titles will leave the service. You have until October 15 to play the following games: Eville, Overwhelm, Shenzhen I/O, The Legend of Tianding, Trek to Yomi, and Turnip Boy Commits Tax Evasion.
If you like what you play and want to keep these games in your library, you can use your membership discount to save up to 20%.