Xbox Adaptive Controller officially announced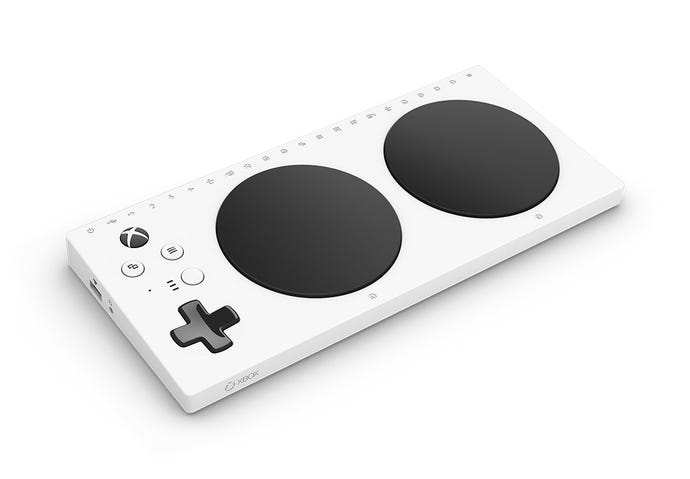 Microsoft's Xbox Adaptive Controller is designed for players with disabilities.
Microsoft didn't wait until E3 to unveil its latest, specialised controller: the Xbox Adaptive Controller. After having been leaked earlier this week, we now know exactly what the new controller is.
The Xbox Adaptive Controller has two big programmable buttons on the face, and accepts 19 other inputs that represent the functions you see on a traditional controller. The USB button to the side can be used to plug in any specialised joystick.
The idea is to make the controller usable with as many disabilities as possible, and the Xbox Adaptive Controller is designed to act as sort of a hub that manages the various other controllers it can be attached to.
The controller works on PC, and Xbox One, and players can remap the various functions using the Xbox Accessories App. Another nice touch is that the back of the controller accepts a few different mounts.
It'll be available for sale later this year, priced $100.
Microsoft prepared a big story about the vision behind designing the controller, and how feedback from players with different disabilities shaped the design. It's well worth bookmarking.
For more on the controller itself, check out the official page.