Xbox 360 the only console to get FFXIII bundles outside Japan, says Microsoft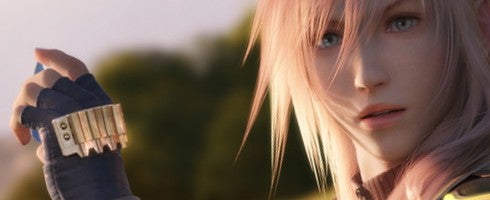 Microsoft's announced Xbox 360 will be the only console that will be bundled with Final Fantasy XIII when it releases in the west next month.
The quote in the press release sent out by the company says:

"The Xbox 360 "FINAL FANTASY XIII" Special Edition Bundle includes a 250GB hard drive, two wireless controllers, exclusive downloadable avatar items and a standard-edition copy of the dramatic sequel in the multimillion-selling series.
"Xbox 360 is the only console outside of Japan to be bundled with the game, available in stores starting March 9, while supplies last.
"In addition, a very limited number of "FINAL FANTASY XIII" Limited Edition Faceplates have been created by designer Tetsuya Nomura. These faceplates are only available promotionally in fixed quantities across select retailers in Europe, North America, Australia, and New Zealand."
Unlucky, PS3 kids.
After being leaked earlier in the week, the bundle was made official tonight, with a $399 price-tag to boot.