WWE 2K17 NXT Edition includes a bit of ring canvas, which is a new one on us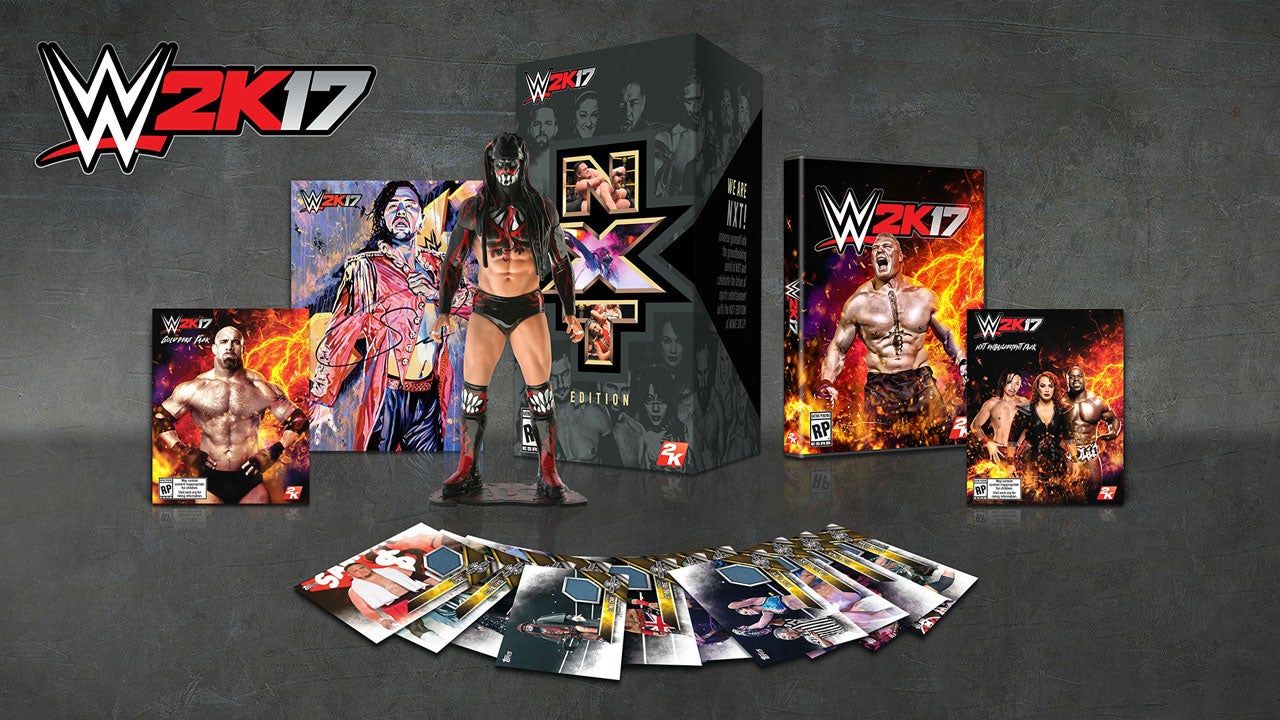 Buy a fancy special edition, get a tiny piece of fabric.
This year's entry in the apparently immortal annual sports franchise, WWE 2K17 will be available in a very fancy collector's edition. Called NXT Edition, it's only available for PS4 and Xbox One and is exclusive to select retailers, depending on your region.
There's a trailer below detailing the package, or just run your eyeballs over this text list:
Copy of WWE 2K17
Exclusive premium packaging
NXT Enhancement Pack:

Playable NXT Superstars: Shinsuke Nakamura, Nia Jax and Apollo Crews
50 percent more points at NXT in MyCareer

Exclusive Canvas 2 Canvas lithograph designed by WWE artist Rob Schamberger and autographed by NXT Superstar Shinsuke Nakamura
Exclusive eight-inch "Demon" Finn Bálor collectible figurine
Exclusive Topps NXT TakeOver: London Mat Relics Card:

Each card will include a piece of authentic ring canvas from the event
Each card will feature one of 14 featured Superstars from event
Each Superstar's card will have one of 10 different rarity levels

Goldberg Pack: access to two playable versions of legendary WCW and WWE star Bill Goldberg, as well as playable WCW Monday Nitro and Halloween Havoc arenas.
How you feel about these things probably depends on how much of your house is already wall to wall with collector's editions. At least the ring canvas won't take up much space.
On a press release, WWE's Paul "Triple H" Levesque said NXT has become the wrestling organisation's third major brand, alongside the more established Raw and Smackdown, so it was time to share some love with fans.
WWE 2K17 launches in October for PlayStation 3, PS4, Xbox 360 and Xbox One.