WoW lead designer chats about level caps, changes, and badges in Cataclysm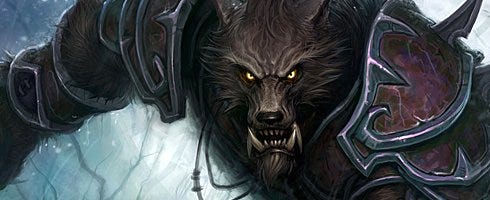 World of Warcraft lead designer Greg Street has said not only was the pre-Cataclysm patch designed to recruit new players, but it was also deigned to provide fewer tech and points for players to manage once the expansion goes live.
Speaking with FileFront, Street said the patch was also a way to "take care" of the badge system along with
improving "the lowest-level game" in Cataclysm.
"I think before there wasn't always a lot going on. I think the classes themselves didn't always function well at lower levels," said Street. "To use one example, the Rogue has this combo point system but creatures didn't stay alive long enough to actually use the combo points. You'd stab it a few times, the creature would die. You have all these abilities that are geared toward the end game that we sort of give you really early on, and I think it just kind of felt weird.
"A couple of the classes were really painful to level. Warriors had a lot of downtime, Paladins were hardly ever hitting buttons, they were just auto-attacking everything – so we made a huge effort to make sure that all the classes felt fun at low level, particularly with the signature ability that you get at Level 10 that now really makes you feel like, 'I am now a Shadow Priest. I'm only a Level 10 priest, but I'm a Shadow Priest and I can play that way.'
Street also said the reason the level cap only increased by 5 instead of the traditional 10 was due to players reaching max level without getting to see newly added zones.
It was also a way to "slow it up a little bit" and make leveling less of a burden for some players.
Cataclysm goes live on December 7, and the latest patch will get you up to speed before the "world is sundered".