Here's how long it takes to beat Wolfenstein: Youngblood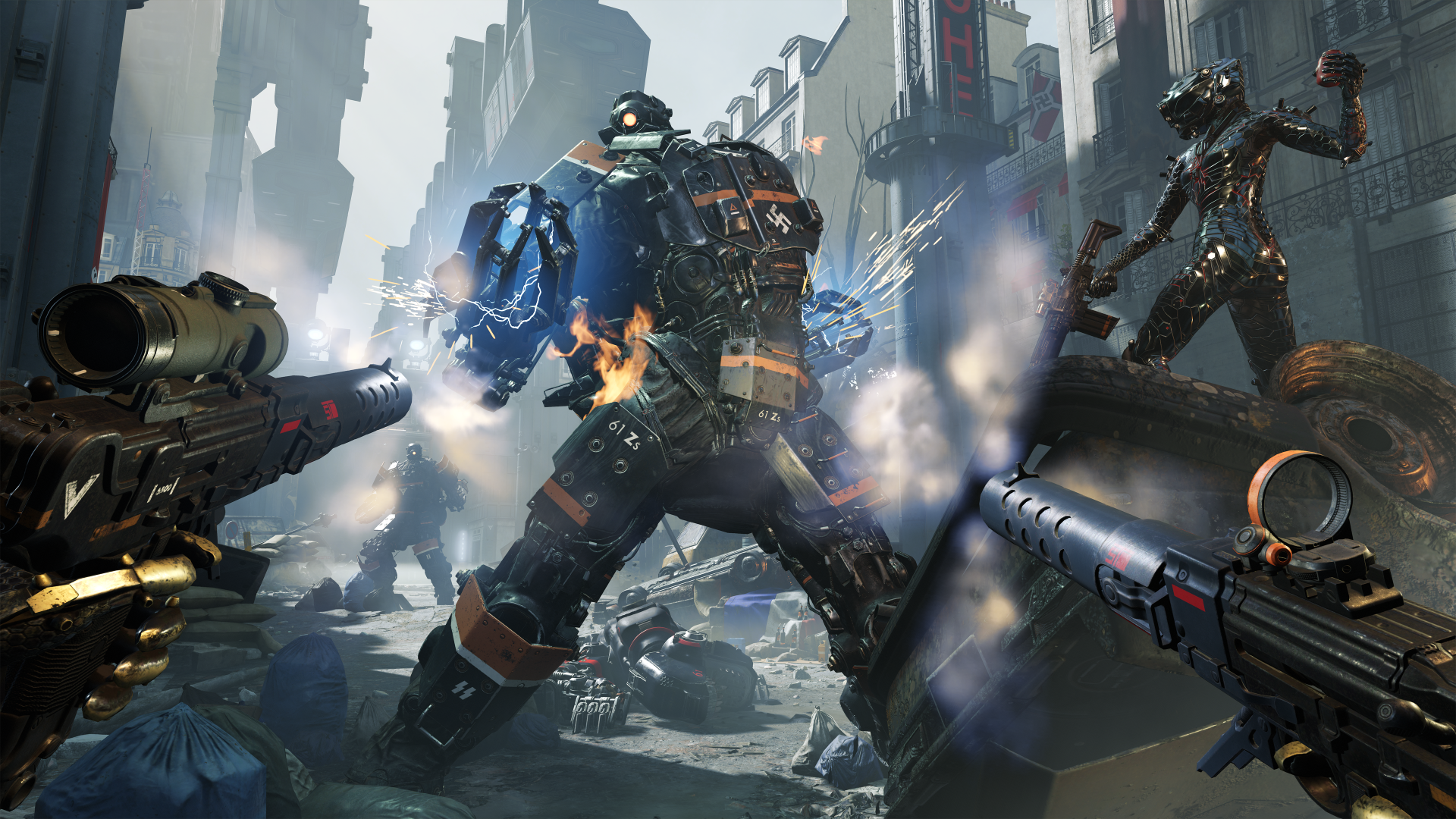 I'm really excited for Wolfenstein: Youngblood. It's a two-player co-op shooter that looks to take the series' signature combat mechanics and mix it with Arkane's game design sensibilities. And apparently, it's sizeable too.
Speaking to VentureBeat, Machine Games Executive Producer Jerk Gustafsson says that Wolfenstein: Youngblood should take 25-30 hours to complete.
"It's a bit weird, because this is our biggest game yet," Gustafsson says. "But it's a pretty short production time. The story is lighter in content as well as tone. But the level progression and the non-linear narrative gives us the ability to add a lot of activities and a lot of missions to do, so the total game time is actually longer than our previous titles."
For perspective, according to How Long To Beat – a statistic site that shows how long it takes players to beat certain games based on playstyle – Wolfenstein and Wolfenstein II both have main campaigns that clock in around 11 hours. The average playtime for players who complete side activities, too, is roughly 15 hours for both games.
In Wolfenstein: Youngblood, you play as Jess and Soph, BJ Blazkowicz's twin daughters that tells a story, somewhere between all the bloody carnage, about two women transition from adolescence and into adulthood. It launches July 26 for PS4, Xbox One, Switch, and PC.