Will Steam Deck sell? Is Zelda Skyward Sword HD good now? - VG247's Definitely Not a Podcast Video Chat #4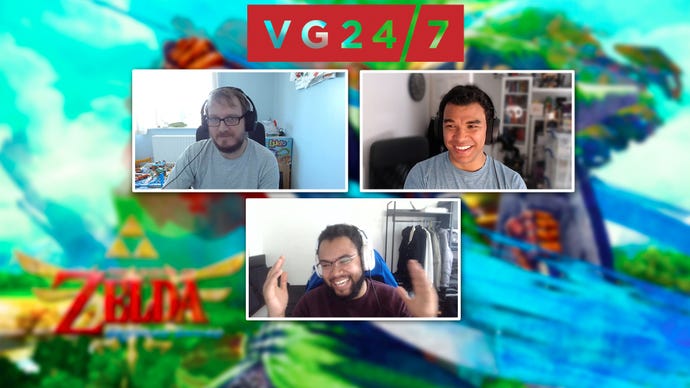 Hello friends! It's Friday, which means it's time for yet another unstructured video chat. Episode 4 of the temporary Definitely Not a Podcast Video Chat sees me, Dorrani, and Alex discuss the week that was.
We are going to be making this a proper podcast with a feed and everything in the near future, but we need a name. Do you have any ideas? Let us know in the comments.
If you want to listen to a video game chat that is loosely centred on the Steam Deck and The Legend of Zelda: Skyward Sword HD, but also randomly stumbles into a discussion of the Barcode Battler and how old games were really very short, this is the show for you.
Can you guess which of us is going to pre-order the Steam Deck? Clue, it's not me and it's not Dorrani. You also won't believe the review score Alex would have given the original Wii Skyward Sword. Well, you might if you've been following his thoughts on it.
If you want an idea of what we might talk about in the months to come, chances are it'll be the games featured in this video game release dates page.