Why did Blizzard switch to NetEase in China? For $90 million a year, says Pachter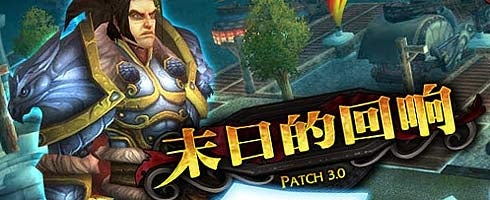 Blizzard didn't specifically say this morning why it's dropped The9 in favour of NetEase to run its Chinese WoW operation, but Wedbush Morgan analyst Michael Pachter's claimed the answer's simple: it's going to make a mother-trucking boatload more money from the new deal.
"The company had previously contracted with The9, but the current arrangement will expire in June 2009," said Pachter in a note this afternoon.
"Under the terms of its contract with The9, Activision Blizzard received a royalty of 22% on revenues generated in China. We estimate that the current arrangement generated revenues of around $50 – 55 million annually (using most recent subscriber figures), at close to 100% margin. Although the terms of the new arrangement were not disclosed, we estimate that the royalty rate will increase to at least 55%, and that the new arrangement will generate revenues of over $140 million annually."
$90 million is probably a good reason to kick a partner into touch. But don't shit the bed just yet, share-buyers: Pachter said he believed the upside - approximately $0.04 per share - has already been factored into forecasts.