Weekly MMO news round-up: EVE Lore updates, EverQuest double XP, Bounty Bay hunts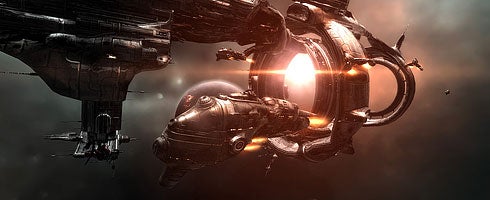 Not much this week for MMOs, sorry to say. Most are just giving players an "extra experience weekend" to lull them into playing on the PC instead of being outside grilling burgers and getting bent on beer.
Well, if you are an American that is expected of you this weekend. Most of us just do that anyway.
However, despite all that, we have dug through the mire once more to bring you something in the way of MMO news that didn't hit the front page.
It's all after the break, if you like.
EVE Online got another lore update. This time on the Blood Raider Covenant which is a pretty scary faction consisting of pirates. Unfortunately, they don't talk funny, drink rum, womanize nor look like Johnny Depp. Basically, they aren't the fun kind.
EverQuest II players get double experience this weekend. According to the official website: "From around 10:00 a.m. PDT on Friday, May 22nd until around 10:00 a.m. PDT on Tuesday, May 26th, EverQuest adventurers will be surrounded by a magical DOUBLE experience increase. And double XP means 100% extra XP, or 200% XP... Whichever way you want to look at it, that's a lot of XP! Happy adventuring!"
There's a Jumpgate Evolution interview with Scott "Zorch" Brown over on ZAM News talking about the upcoming space combat MMO. He discusses the game's influences, the UI, ship variety, PvP, and loads more. Thanks, Blue.
Star Wars: The Old Republic's website was updated with a new issue of the online comic, Threat of Peace. Issue 7 takes us to the planet Korriban where there is discord among the Sith, and the tension between Sith Lords Baras and Angral is growing. Meanwhile, the Wookiee Dalborra and his captive, the Bounty Hunter Braden, are on board an Imperial transport headed for the Sith homeworld. Good stuff.
Vendetta Online has a new patch. The fixes in 1.8.72 also add dynamic warfare which will be a "long-term battle and large-scale warfare mechanic designed to permit inter-faction wars to conquer geographical areas." Good if you play it.
Guild Wars got a major skills overhaul this week. The update addresses the power of certain spike builds, make pressure builds a more viable option, adjusts some skills to encourage tactical use, and provides some buffs to underused skills. There's loads more through the link.
Acclaim has raised the the free-to-play level cap for The Chronicles of Spellborn from seven to nine. Now, those who still have yet to hand over any cash, get a better incentive by being able to go from 7.9 to 9.9. Strange numbers, granted, but free nonetheless. This was all part of patch 1.0.4.2, which also improved the tutorial for the Skill Deck hot bar substitute.
Halls of the Pantheon has launched for Vanguard and with it came a level cap increase to 55. Loads of other features and the like are listed on the official site, as it's too long to post here.
From now on, Bounty Bay Online players can take part in regular hunting events. Every Wednesday from 7:00 – 10:00 and from 3:00 – 6:00 on every Sunday, automatic hunting tasks will be launched in the sea-faring world. By taking part, players can bag themselves various buffs to enhance certain abilities temporarily and valuable items such as jewelery, amour and weapons. More through here.