Watch Shigeru Miyamoto and The Roots perform the Super Mario Bros. theme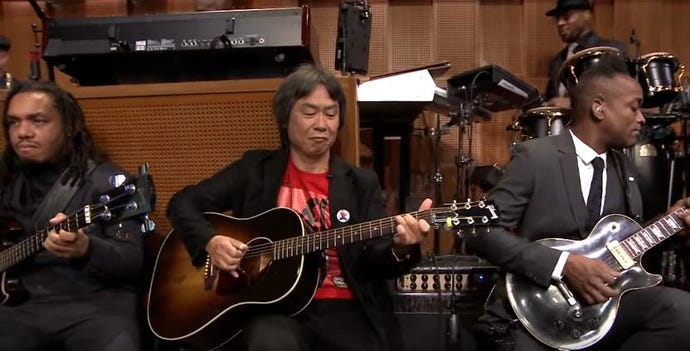 No matter how many covers or different arranges you hear, the Super Mario Bros. theme remains iconic in its simplicity above everthing else.
Nintendo showed up at the most recent Tonight Show with Jimmy Fallon and brought some big guns. Nintendo of America president Reggie Fils-Aime showed off Zelda: Breath of the Wild running on a Nintendo Switch for the first time during the show.
Fils-Aime also brought Super Mario Run, the upcoming iOS game, and designer Shigeru Miyamoto watched Fallon's first go at it alongside the studio audience. After which, the legendary designer took the stage to perform the Super Mario Bros. theme together with The Roots.
The crew played a pretty standard rendition here, though I would've liked to see some improvisation there from The Roots, but we can't always get what we want. Watch out for the sudden Question Block appearance.
Super Mario Run is out December 15.