Ultimate Team made EA $1.62 billion last year, 29% of its revenue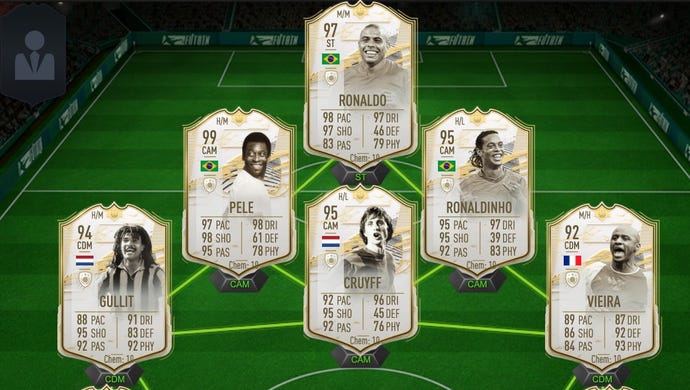 There's a very good reason why Ultimate Team continues the way it is.
more
EA revealed in new SEC filings [PDF] that Ultimate Team made $1.62 billion over the course of fiscal year 2021, which ended in March.
This amounted to a whopping 29% of EA's entire net revenue that year ($5.6B). In fact, spending money on Ultimate Team is EA's most popular live service, noting that a "substantial portion" of that $1.62 billion was made in FIFA Ultimate Team.
As noted by Niko Partners analyst Daniel Ahmad, EA's Ultimate Team revenue has been steadily growing every fiscal year since 2015, when it amounted to just $587 million.
How much does EA earn from Ultimate Team across FIFA, Madden and NFL?

EA Net Revenue from Ultimate Team:

FY 2021: $1.62bn
FY 2020: $1.49bn
FY 2019: $1.37bn
FY 2018: $1.18bn
FY 2017: $775m
FY 2016: $660m
FY 2015: $587m

The majority is from FIFA Ultimate Team ofc. pic.twitter.com/xUbNUx6R62

— Daniel Ahmad (@ZhugeEX) May 26, 2021
But EA is aware that government interest in regulating or outright banning loot boxes could jeopardise this business, noting that while it currently does not, it could do in the future.
Ultimate Team, of course, works by selling loot boxes containing footballer cards and other items, which players use to build squads and compete online or against the AI. Without loot boxes, Ultimate Team would lose its main form of making money, unless EA figures out a way to transition from that system.