Ubisoft announces Child of Eden at E3 presser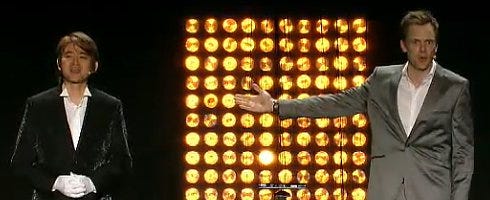 Ubisoft has just revealed Tetsuya Mizuguchi's latest game Child of Eden.
It's a motion controlled game set to music and there's a video of it after the break.
Demonstrating the game wearing white gloves like a conductor or magician, Mizuguchi used his hands to control shapes as the objects moved around the screen.
Sometimes, it looks as though he were shooting the objects, and the music would pulse with his actions.
It looked and sounded a lot like Rez. But still, very cool.
No date, but it will be compatible with not only Kinect, but Move as well on PS3.
So, this very well make an appearance at Sony's conference tomorrow, too.