Titanfall's June update just got a lot bigger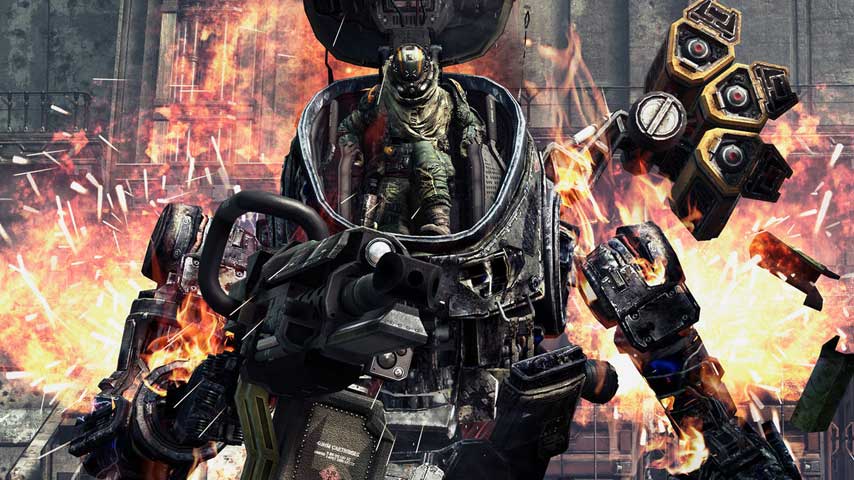 Titanfall developer Respawn Entertainment will deliver a lot of new additions in the shooter's June update, such as new modes and Titan Burn Cards, but the studio has revealed even more free content coming this month.
It follows reports that Titanfall 2 is in the planning stages for PS4 and Xbox One.
Speaking with MP1st, Titanfall art lead Joel Emslie discussed the contents of Repsawn's June update, starting with new mode Marked for Death, which is a 6v6 match type that sees both teams trying to eliminate a VIP on the opposing team while protecting their own. Once the mark is killed, someone else becomes the VIP.
There's also 2v2 mode Wingman - which we already know about - but Emslie went off-track a little and started talking specifics, such as the Titan-only Amped Vortex Shield Burn Card.
"The Amped Vortex Shield turns into just a big reflector, so you pop it out and it just literally knocks rounds right back at enemies," he said. Speaking from experience, that will actually be mega-useful.
Aside from the new Titan Burn Cards, players will also have greater control over their mech's appearance. Emslie added that Respawn has, "added decals that you can unlock with challenges," and went on, "Then we have these insignias that you can [also] unlock with challenges. For the Gooser challenge, we added this special icon you can get if you were one of the people that hit the 50 Gooser challenge early on before we fixed it.
"You gen-up, you get a gen-tag to go with it. And so these are positioned all over your Titan. They'll be on the rodeo hatches. It's just a little bit of customization that we're throwing in there for the players. We're doing what we can to support it after launch – just get as much as we can in there that makes sense to everybody."
The June update will also add two new Titan AI voices in addition to the standard 'Betty' voice. They're called Lisa and Jeeves.
Titanfall's front-end menus and UI will also receive enhancements among other things we're sure we haven't seen yet. Not bad for a free update if we do say ourselves.
What do you think?