Tiny Metal Director Regrets Publicly Accusing Ex-Employee of Sexual Harassment
Hiroaki Yura says the information should have remained private, says he didn't scam backers. "[I]f I wanted to scam [backers], I wouldn't be here. It's very easy for me to disappear."

This article first appeared on USgamer, a partner publication of VG247. Some content, such as this article, has been migrated to VG247 for posterity after USgamer's closure - but it has not been edited or further vetted by the VG247 team.
Back in November, Tariq Lacy, a former employee of the Japanese indie studio AREA 35, accused the company's CEO Hiroaki Yura of embezzling money from a previous Kickstarter project to help fund the development of a new game, Tiny Metal. The public flare-up resulted in a public battle where both sides of the matter tossed out allegations against the other including claims of financial impropriety and sexual harassment.
Speaking to USgamer at PSX this year, Yura maintained that Tiny Metal was funded via personal funds and third-party investors. However, Yura went on record to express regret about publically accusing Lacy of sexually harassing female co-workers at AREA 35, saying that that information "should have been private."
"Whether it is true or false, we cannot say bad things about the person in question [Lacy] because that's defamation," Yura said. "Even if it's true, my staff has made some statements that is actually defamation and we don't want to further get us into trouble."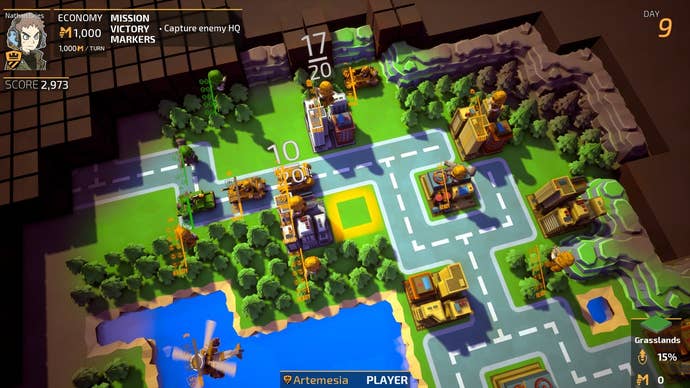 This is in response to a Kotaku story that reported on the current legal scuffle at AREA 35 back in November. Lacy, a PR and marketing manager for Tiny Metal, published a post accusing Yura's company of running, at least as Lacy claims, was a scam. In a Facebook post, Lacy accused Yura's company of taking money from a $1 million Kickstarter project called "Project Phoenix" and using those same funds to launch Tiny Metal. He wrote:
"Two months after I was hired at AREA 35, I had learned that the company funded this project by running a scam through Kickstarter. They gathered several famous creators and ran a campaign known as "Project Phoenix", then used the $1,000,000 received from the campaign to fund the "TINY METAL" project."
Lacy explained that Yura asked him to deflect accusations that the funding for Tiny Metal came from anywhere outside private investors, to which Lacy refused.
In the immediate aftermath of this incident, the Facebook post was taken down and Yura issued a statement to Kotaku via email.
"The post was posted by a staff whose contract has been bought out due to him being a toxic employee who has sexually harassed our female staff amongst many other problems... The post is factually incorrect and thus was deleted from our account. That's all we have to say for now[.]"
AREA 35 maintained to Kotaku that Tiny Metal was pushed into development to prove AREA 35's abilities and raise further funds for Project Phoenix based on the successful completion and relase of Tiny Metal.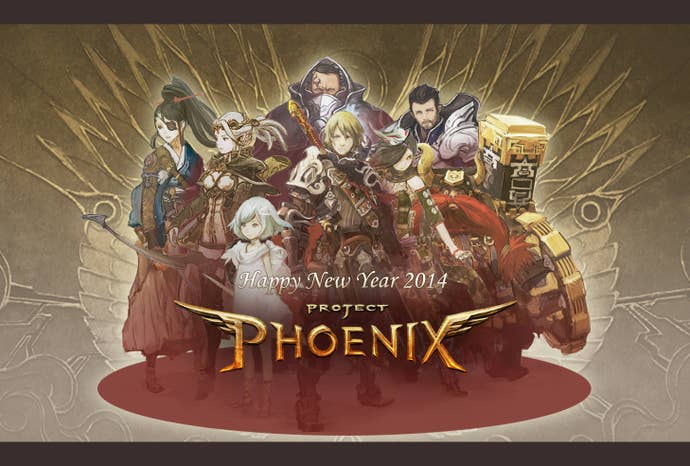 At the time of the Kotaku report, Yura also said that the company is "looking into releasing legal documents and other proofs after discussing this with our lawyer."
USgamer can confirm that we have been shown various legal documents provided by Yura and his company, specifically related to the development of Tiny Metal.
In the meantime, AREA 35 has changed its official company stance in regards to Lacy's termination saying, "[Lacy] didn't fit into the corporate culture[,]" and suggesting that Lacy's localization efforts did not meet standards.
We have reached out to Lacy for comment.
The situation at AREA 35 appears to be escalating. "We are taking civil and criminal actions. It's actually quite serious," said Yura. "To be honest, I don't want to make it big, because Sony doesn't want us to make it big. It's not an issue that really shouldn't have been a big issue. But now we have no choice." Yura cites Lacy's releasing of private Slack conversations as a criminal action in Japan as part of the reason why the situation is quickly snowballing.
I told Yura that there were legitimate concerns regarding Project Phoenix, and that backers have been unhappy with the delays and assets released for the project so far.
"I deserve some of the feedback I did get. Because the delay's really bad," said Yura. And while the many business deals Yura and his company are involved with prevents them from revealing sensitive information, Yura added, "But if I wanted to scam [backers], I wouldn't be here. It's very easy for me to disappear."
As for Project Phoenix, Yura told USgamer, "No, it's not dead. Definitely not dead."