These five games will soon be leaving Xbox Game Pass
Grab 'em before they're gone.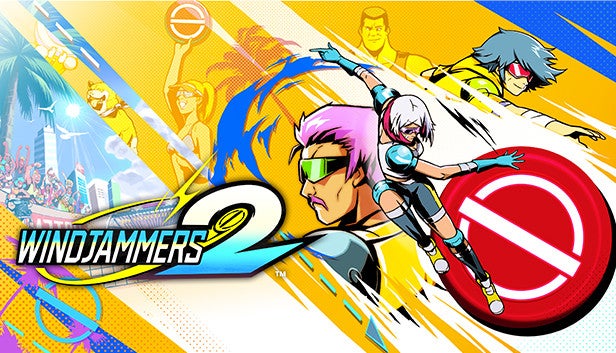 Five games are leaving Xbox Game Pass, and if you are interested in them, you'll want to download the titles as soon as possible.
Microsoft announced the following games are leaving the service within the next couple of weeks: The Anacrusis, Danganronpa: Trigger Happy Havoc Anniversary Edition, Nobody Saves the World, Pupperazzi, and Windjammers 2.
Game Preview title The Anacrusis is a four-player, cooperative first-person shooter set aboard a large starship stranded in space. In it, you team up with others to fight against alien hordes. In development at Stray Bombay Company, the title's AI Driver controls every aspect by spawning enemies, directing bosses, and placing every weapon, gadget, and health kit within the confines of the game. You will fight aliens using classic sci-fi weapons and earn new perks to change the way you play for infinite replayability.
Because this game is a work in progress, it may or may not change over time or release as a final product. Therefore, purchase it only if you are comfortable with the current state of the unfinished game.
Spike Chunsoft's Danganronpa: Trigger Happy Havoc Anniversary Edition celebrates the 10th anniversary of Danganronpa with improved gameplay systems and a new gallery feature. Alongside the original features, this edition includes additional content such as the Intimacy, Character, and Ultimate Galleries. These allow you to replay your favorite characters and events whenever you want, as many times as you want; view character sprites and lines in a gallery; and enjoy promotional illustrations and character sheets from the official art book.
The rather popular Nobody Saves the World is Drinkbox Studios' take on action role-playing dungeon crawlers. Played from a top-down perspective, in it, you control a featureless character named Nobody who handles a wand. This magical item allows you to transform into 18 different forms such as a slug, ghost, dragon, robot, and more. Each form has two basic skills at the start, but as you progress, new abilities will open up. As you explore the overworld and procedurally generated dungeons, you will be completing quests and objectives to discover and swap between over 15 varied and distinct Forms. You can mix and match abilities in unexpected ways to unlock and complete even more quests, all to stop The Calamity and save the world.
For those who love dogs, Kitfox Games' Pupperazzi tasks you with snapping pictures of adorable canines to build your photography career, update your camera, and discover new doggies. In the game, you will take photos of dogs while maintaining your social media presence. You can decide which direction your career goes by either becoming the next internet star or making yourself out to be a serious artist. The goal is to try to capture the best shot. To do this, you will sometimes need to dodge between people and obstacles, and maybe even double-jump across buildings to get the perfect shot.
Windjammers 2 is a sequel to the original NEOGEO flying disc game featuring hand-drawn graphics along with new moves, gameplay mechanics, characters, and stages. Don't worry: some old characters return, and the game promises to maintain everything you loved about the original when it was released 25 years ago.