The Switch launch lineup is deliberately weak for reasons, actually, says a Nintendo we're paraphrasing freely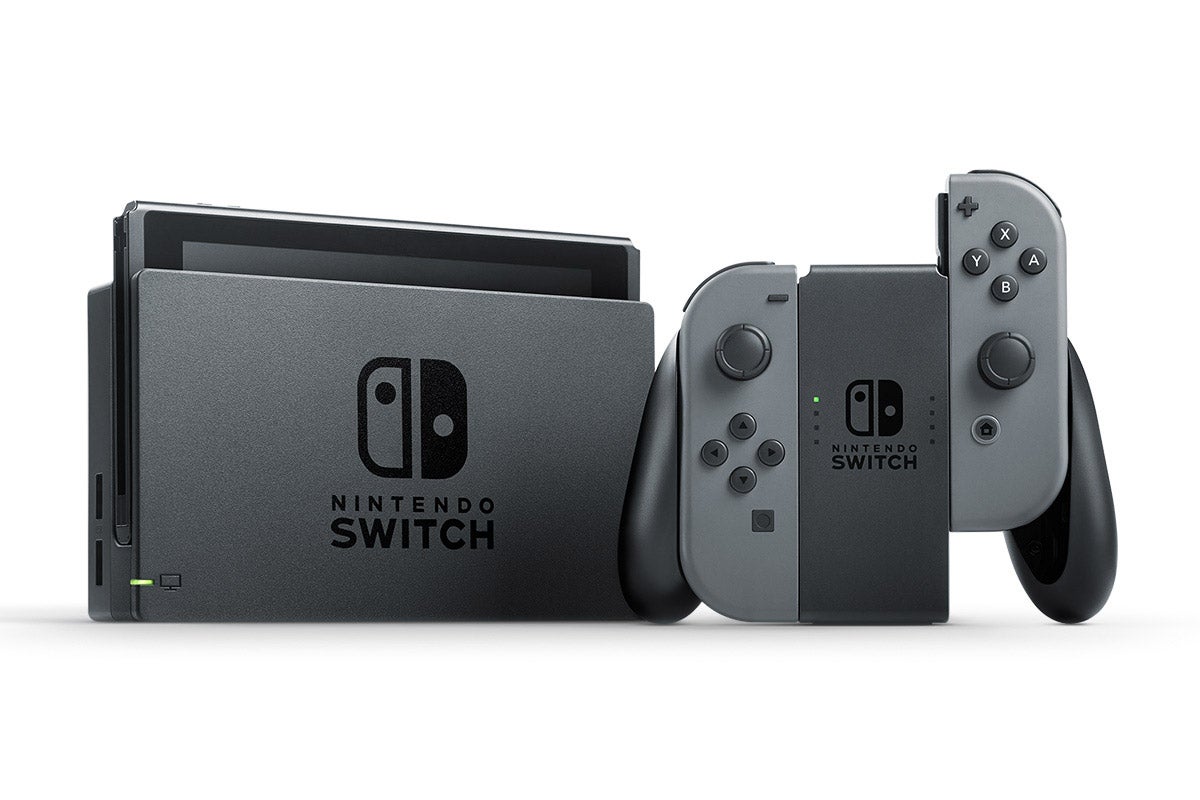 Nintendo Switch doesn't have a weak launch lineup. It has a strategically-timed feed of content over several months, actually.
Switch has copped a bit of flack for fronting a weak lineup of software at launch, But Nintendo reckons it's all pact of the plan. No really, stay with us here - it does make sense.
Speaking to investors at the platform holder's most recent financials, Nintendo president Tatsumi Kimishima answered criticism of the launch line up, which includes The Legend of Zelda: Breath of the Wild, Just Dance 2017, 1-2-Switch, Skylanders: Imaginators and a stack of digital and indie titles.
"Some of those who have seen this lineup have expressed the opinion that the launch lineup is weak," Kimishima said.
"Our thinking in arranging the 2017 software lineup is that it is important to continue to provide new titles regularly without long gaps. This encourages consumers to continue actively playing the system, maintains buzz, and spurs continued sales momentum for Nintendo Switch."
Since Nintendo has been criticised in the past for infrequent first-party releases, the strategy makes a lot of sense - especially as it does have a number of games in the wings for 2017 release: Mario Kart Deluxe 8, Splatoon 2, Xenoblade Chronicles 2, Arms, Super Mario Odyssey and Snipper Clips.
"We believe that these [2017] titles exemplify the concept of the Nintendo Switch, which is to be able to play anywhere with anyone and at any time, and will expand and invigorate competition between players," Kimishima continued.
"Splatoon 2 in particular will offer voice chat, a much-requested feature from our overseas fans, using smart-devices and the ability to bring eight Nintendo Switch systems together for eight-person local multiplayer.
"In this way, we are working to create titles and environments to invigorate the competitive gaming scene so that a wider demographic of customers can enjoy, talk about, and continue playing the Nintendo Switch."
Since the full suite of Nintendo Switch Online Services won't be available when the Switch launches, it makes a ton of sense not to shove Splatoon 2 out the door before they come online, right?
Probably nothing is going to convince detractors that the Switch launch lineup is a good one, but its launch year looks a lot better, you must admit. Let's hope third-parties bring it, and that Nintendo sticks to its new policy of releasing first-party games regularly rather than at long intervals.