The Sims 4 will add a new life stage, Infants, in March
Alongside new family, The Michaelsons.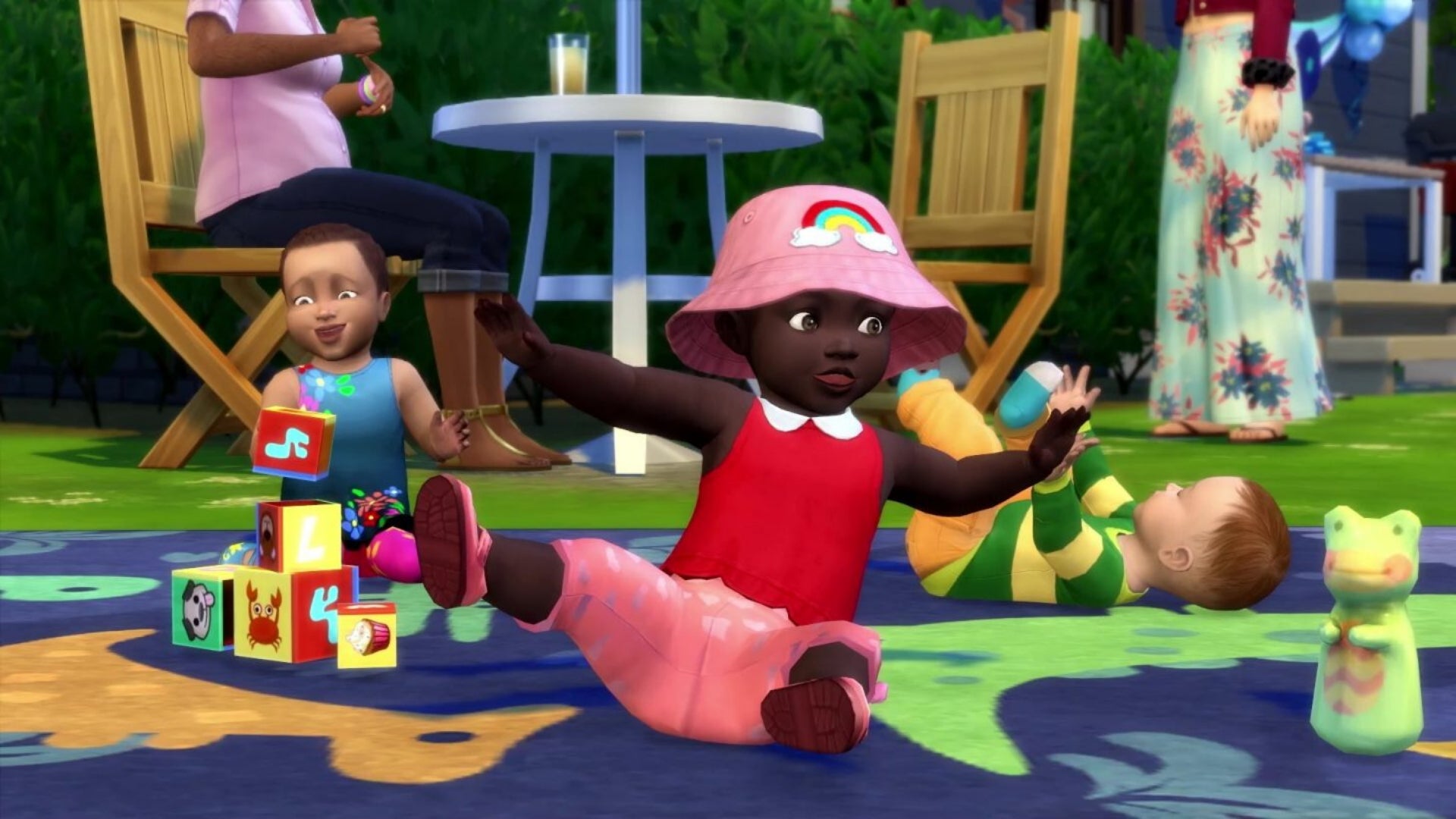 During the most recent Behind The Sims showcase, Maxis shared some brand-new details on The Sims series, including a few words on Project Rene, some exciting new additions to The Sims 4, and some news for players of The Sims Mobile and The Sims Freeplay.
Catch the latest Behind The Sims showcase here: Project Rene, Infants, and more!
The most exciting news of all that was shared during the showcase was regarding a particular age group I personally can't stand to be around: Infants. In The Sims 4, creating babies and raising them is part of the fun, but the stage after birth in which babies remain confined to their cribs until they're old enough to transform into a toddler is dull.
During the showcase, Maxis explained that Infants will be a lot more interactable, able to crawl around your home as an infant would, and are even fully customisable. We were shown a lot of different clothing choices for the little ones, but whether they'll be fully customisable down to the colour of their eyes and so forth, we'll have to wait and see.
In addition to Infants, The Sims 4 will also be in receipt of a new expansion pack, with more details on that arriving tomorrow, February 2, on The Sims YouTube. So far, all we've seen is a short teaser clip of a new family, The Michaelsons.
As for The Sims Mobile, players will receive a gift of the Disco Plumbob, and a Treasure Hunt of items to celebrate the mobile title's fifth anniversary. Additionally, The Sims Festival event will arrive soon, with Koren-inspired architecture and furniture up for grabs.
The Sims FreePlay, on the other hand, was lacking music. So, Maxis has added some of The Sims series best tracks to the game, as voted for by players themselves. On top of that, the Sims Springs map will have a third area added to it during 2023 for you to explore.