Here's 20 minutes of The Outer Worlds gameplay, showcasing its janky Obsidian charm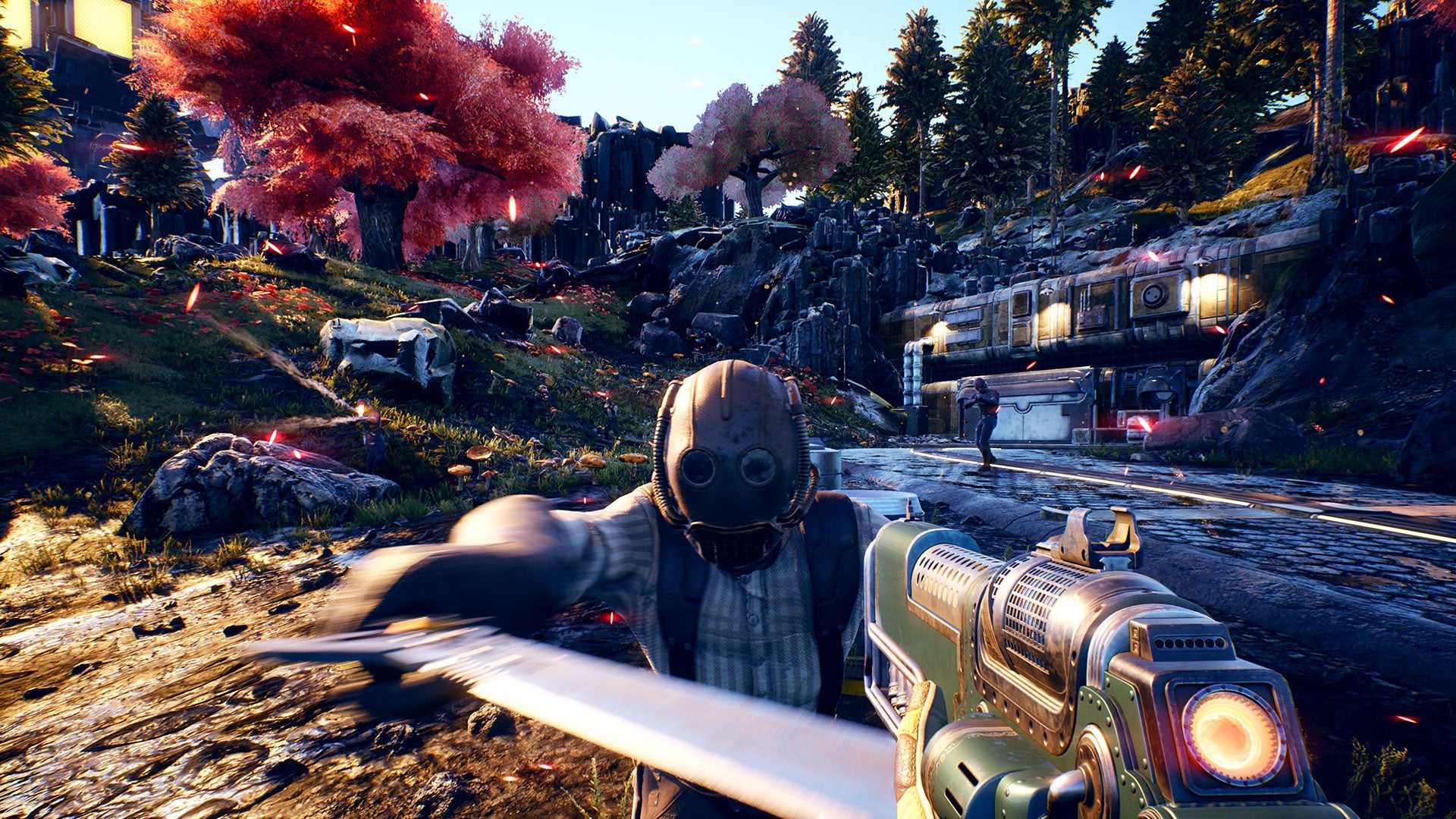 The Outer Worlds has some real Fallout: New Vegas vibes in this new footage from TGS.
In the twenty minutes of footage below, captured from what seems to be a live player experience at the Tokyo Game Show (they skip dialog and aren't so great at combat, which indicates that this wasn't a publisher-led demo), we finally have a better understanding of what The Outer Worlds will actually look and feel like when you're playing it, divorced from the sizzle reels and trailers we've seen thus far.
And, yes, it's a bit annoying that they keep skipping the dialog, since so much of the footage is of conversations.
This all seems to be from pretty early in the game, so don't expect to learn much about the endgame here.
Best case scenario, this could be a classic Obsidian RPG experience - a bit janky, a little unpolished in places, but with heart and purpose. You've got the weird AI pathfinding and slightly muddy textures you'd expect, but hey, that's part of the charm.
The Outer Worlds releases for PC, PS4 and Xbox One on October 25. A Switch version is coming and some point after that, although sequels will probably be Xbox exclusives.