The Last Guardian studio posts New Year's teaser image maybe hinting at Ueda's fourth game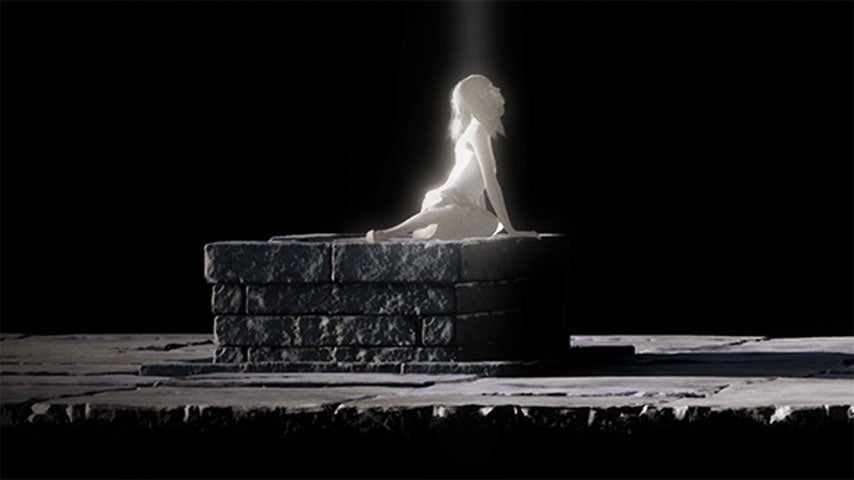 The Last Guardian creator Fumito Ueda seems to be up to his old tricks.
Fans of Ico, Shadow of the Colossus and The Last Guardian should take note of this one.
You may remember these three games were developed by a Sony division named Team Ico, led by Fumito Ueda. Ueda left Sony part way through The Last Guardian's development to form an independent team, GenDESIGN, which continued to work on the project as Team Ico was dissolved.
That's the necessary background for getting excited about the fact that the GenDESIGN website has been updated for the New year with an interesting teaser image. Scroll right down past the four birds and you'll eventually come to this:
Now, it could mean nothing, but if you're happy to jump on board at Speculation Station we can go on a journey together.
First up, the lone, vulnerable-seeming, child-like figure is very on brand for Ueda protagonists. (The long hair and flowing outfit doesn't necessarily mean "girl", mind.) It's worth noting that there's a long-haired figure in GenDESIGN logo, and you'll also notice a similar character in the "and more" block of the Works section of the full website. It's hard not to take this as a hint at an upcoming project.
To the right of our potential protagonist is possibly some sort of enormous paw. Both The Last Guardian and Shadow of the Colossus featured large beasts. The use of light and dark is a theme seen throughout Ueda's work, too.
So far it could just be a nice image capturing some of the things Ueda's games are famous for, but if you want to reach a bit, notice that there are four birds in the image. I realise this sounds a bit "Half-life 3 confirmed", but birds and feathers are another motif Ueda is pretty fond of, and it's possible that the number is a clue that a fourth game is on the way.
Well! We can certainly hope, can't we? Whether Ueda works with Sony or another publisher for a big budget affair or does something on a smaller scale as an indie, we're excited to see what he and his very talented team get up to in 2018 and beyond.
Now seems like a good time to revisit some of Ueda's past works. We have a full guide and walkthrough for The Last Guardian, if you fancy it. A complete remake of Shadow of the Colossus is releasing in February, too.