New tactical RPG The Dwarves is based on the best-selling fantasy series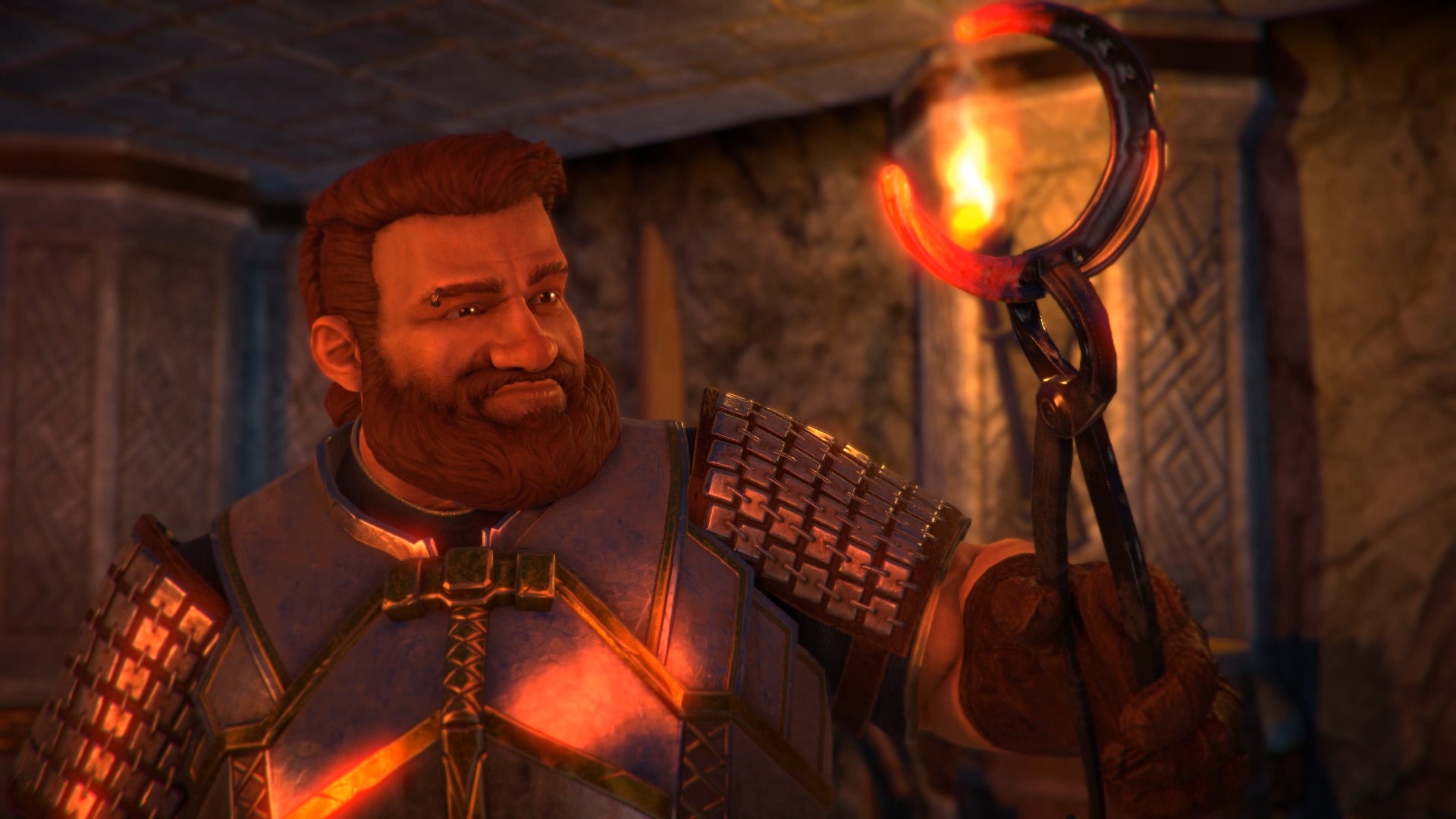 Those itching for a new tactical RPG may want to take a look at this upcoming title based on the high fantasy series of novels by Markus Heitz.
In development at German studio King Art Games, The Dwarves takes place during the first book of the same name. Heitz is directly involved in the project as a consultant and he will contribute on game quests and new characters.
The Dwarves contains a Crowd-Combat System in which orc enemies display a "flocking behavior" and are influenced by physics. Should the player land a large enough blow with a war hammer, it will throw the orcs back into their allies. Possibly even pushing some into the abyss.
Players will need to use the environment to their advantage, due to there being up to 100 orcs at a time surrounding the characters.
The main character in the game is the human-raised dwarf Tungdil, and over the course of the story, he will gain up to 12 companions. Each companion has its own backstory and individual battle skills.
Before battle, the player will assemble four heroes to fight the horde of orcs, and every action has an impact on all enemies.
Various battlefields dot the landscape of Girdlegard on the world map along with new "places to discover." More details on the game can be found on the official website.
The Dwarves is currently in development for a 2016 release on PC, PlayStation 4 and Xbox One. It will debut at gamescom next month.