Superman: World's Finest rumours back in the spotlight after new information surfaces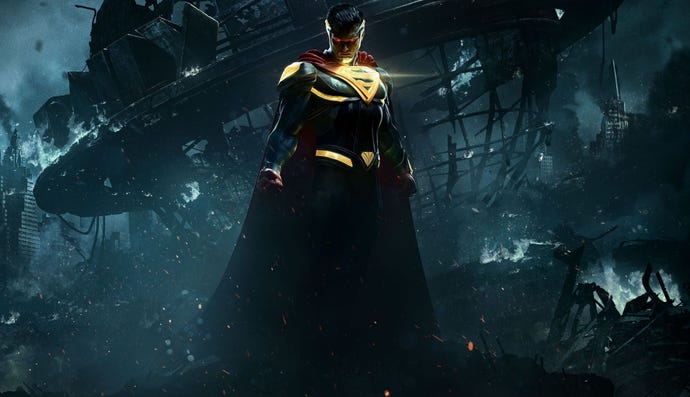 The next game from Batman Arkham developer Rocksteady could be called Superman: World's Finest, according to new rumours.
Rumours have kicked off again about Rocksteady's mysterious next project. The Batman Arkham games creator has been silent pretty much since the end of Arkham Knight's DLC release slate, if you count out Arkham VR.
Every few months, a new rumour or alleged leak pops up, claiming to know what the studio has been up to. This most recent one is interesting, but nothing too detailed.
A page for a game called Superman: World's Finest popped up on Game System Requirements, a site dedicated to listing PC minimum and recommended specs for games.
Spotted by ResetEra, the page appears to be a recent addition, and though it does not feature any meaningful information, it does list Rocksteady as a developer.
The Superman: World's Finest name is not new. Prior to the start of E3 in June, a 4Chan leak - which has since been deleted - was the first to drop the name along with what looked to be a blurry, likely fake poster featuring Superman's cape.
At the time, the leaker suggested the game would have an open world where Superman, Batman, and Robin are playable characters. Said open world is supposedly more lively, with crimes and other activities taking place in real time, many of which will require player involvement.
This would make sense given the name, which matches that of a comic book series that prominently featured the three characters. Months later, and the name has now reappeared on System Requirements.
It's not clear exactly how games get added to the site, and whether admins are able to ensure fake games don't end up on it. For what it's worth, no other rumoured games have been spotted on it.
It's possible someone decided to revive the old rumour in a different way. Now is a perfect time to do so, with The Game Awards show fast approaching.
Ten game reveals are promised, and it makes sense that trolls would want to stoke the fires.
The same site was previously at the centre of another rumour, hosting a page for Devil May Cry 5 in May before the game had been officially announced a month later at E3.
Of course, Devil May Cry 5 leaks had been floating around months before that page showed up, so it could have been another attempt to give the ol' rumour some traction before the big show.
We have no way of verifying the source of either of the two rumours. In Superman's case in particular, all the "evidence" seems circumstantial at best, so best not get your hopes up.
With that in mind, The Game Awards would make for a great stage to reveal Rocksteady's anticipated next project, especially if it's shooting for a 2019 release.