Super Mario Galaxy 2 gets hardware bundle, 10 from Edge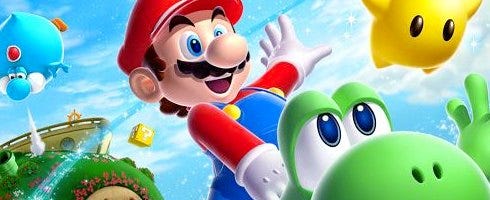 Update: MCV's pulled any mention of the bundle, with the focus on the article now on the ten given by Edge.
Original: Nintendo is to release a special hardware bundle for Super Mario Galaxy 2, MCV's revealed.
The bundle will contain the console, controller, nunchuk and a copy of the game.
It comes on the back of Edge giving the game a ten in its review for the game, making it the 12th title to have received top marks from the publication.
Here's a snip:
"Marvel at the pieces, but appreciate the whole. This isn't a game that redefines the genre: this is one that rolls it up and locks it away. We've come so far, from stepping on mushrooms to drop-kicking meteors into the heart of the sun; Galaxy 2 offers a new understanding of where we've been, a new sense of wonder at where we'll go next."
Hot dog.
Super Mario Galaxy 2 releases in the UK on June 11 for Wii.