Will Super Mario leap onto Apple TV tomorrow?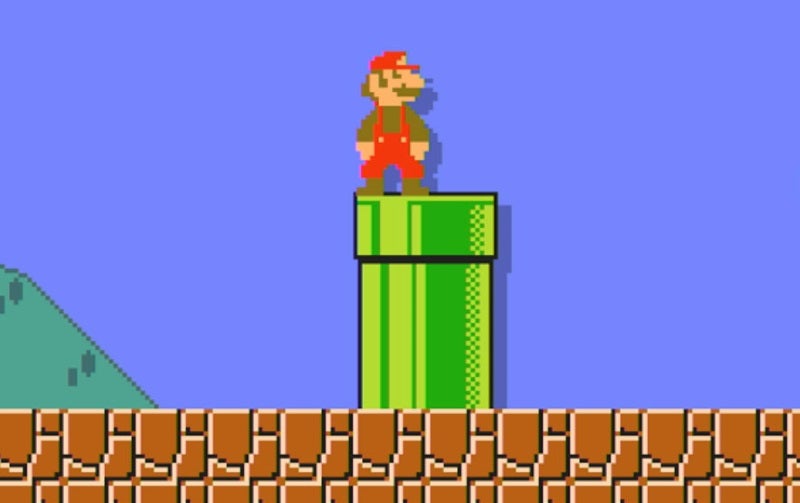 Apple is set to launch a games-focused Apple TV tomorrow. Could it have hooked up with Nintendo to drop a megaton announcement?

By all accounts, Apple will unveil a new Apple TV tomorrow with a greater emphasis on games.
Rumours suggest it will ship with a controller with buttons as well as a touch screen, and will make use of motion control. Maybe you can use your iPhone to access it too.
The fact that Apple started its own official Twitter account dedicated to games only days ago - with dedicated editors overseeing it - has only added fuel to the fire.
An Apple TV for games seems to be a given.
But what if the real big reveal was a partnership with none other than Nintendo, creators of the most-loved characters in gaming?
Nintendo is already working with DeNA to create mobile games based on its IP such as Mario, Zelda and Metroid via its Mobage division. Mobage makes games based on some of the biggest entertainment brands in the world, such as Star Wars and Marvel. It's licenses are in trusted hands.
Hey, there's $15 worth of free stuff in http://t.co/DWIxOTrrFK. That'd even make a rancor smile. pic.twitter.com/EEnvQhs3E3

— App Store Games (@AppStoreGames) September 7, 2015
Sure, the traditional Mario and Zelda games would continue to live on consoles. This isn't an either/or situation. But it's really not a big leap of the imagination to see a Mario game on Apple TV. A simple puzzle game to start with, or a Pokemon spin-off perhaps. Both have long since gone beyond their original genres over the years.
Apple wants to take games more seriously and Nintendo wants to reach a mainstream audience. That casual audience is something it's been happy to cater to before, but there's been a massive gap left by the success of the Wii that the Wii U never came close to filling. Apple is known to be quite heavy-handed when it comes to games submissions, but then Nintendo specialises in family-friendly titles that have a universal appeal. It makes them a perfect fit.
This is all speculation, and there are many technical, business and practical questions to address. Micro-consoles haven't been the success that the likes of Amazon or Ouya expected, and the games they offer primarily - free-to-play with transactions that require huge scale to become profitable - haven't been proven outside of mobile or PC gaming.
But then that's where DeNA comes in, and with Nintendo's skill at making games and Apple's business acumen, an Apple Games TV in your living room with Mario and Zelda in the featured games slot makes perfect sense for gamers and business alike.
We'll find out tomorrow when Apple finally pulls back the curtain.