Starship Troopers is getting its own RTS game in 2020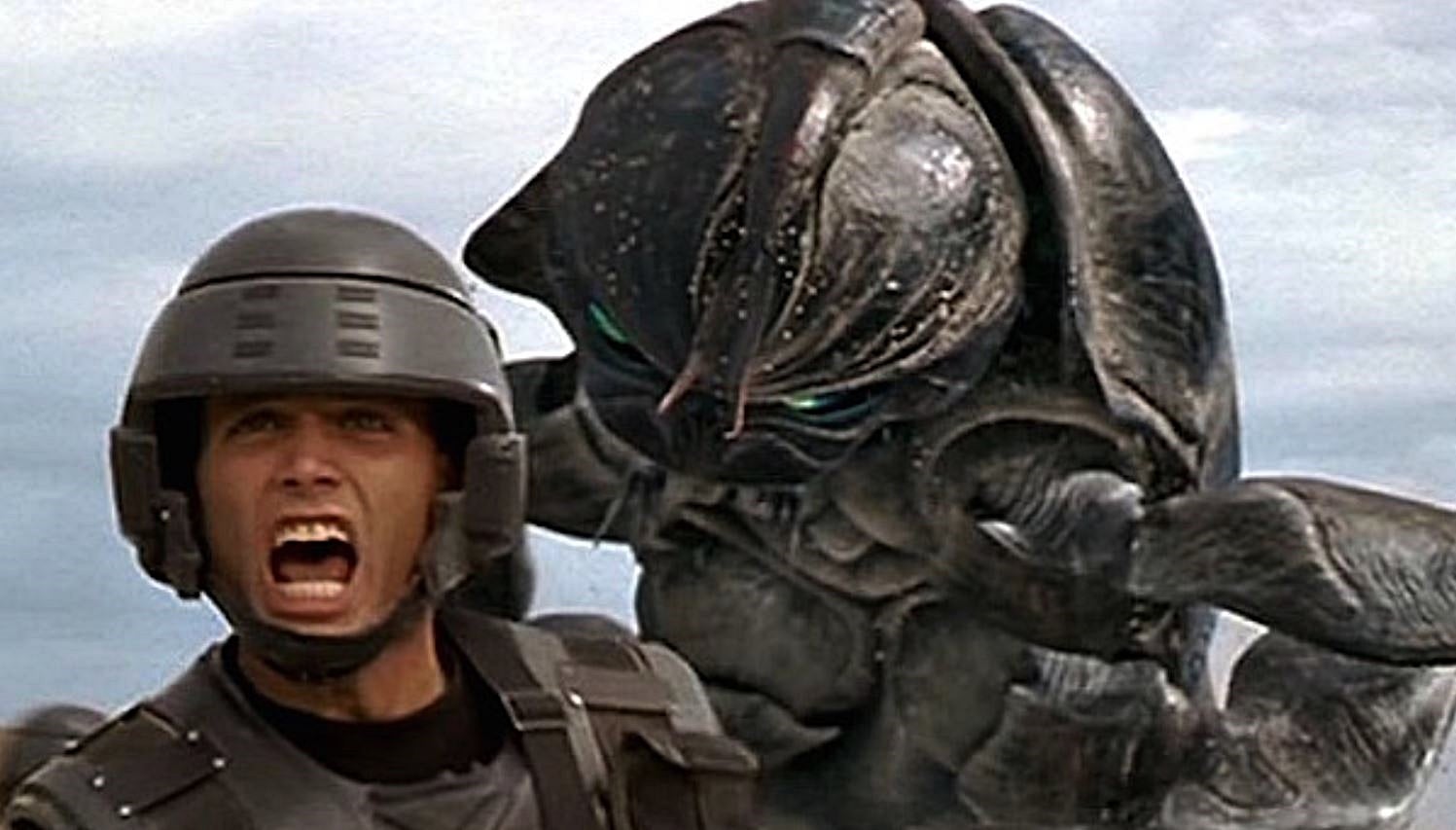 Starship Troopers: Terran Command is coming to PC next year.
Starship Troopers, otherwise known as the greatest film ever made in the humble opinion this writer, is getting its own real-time strategy game. In development from Slitherine Games and The Aristocrats, who previously worked on Order of Battle: World War II, Starship Troopers: Terran Command puts you in charge of armies as they go head-to-head with giant alien bugs.
"If you take one of the most iconic movies from the 90s and shape it into a strategy game of survival, that mixes classic real-time mechanics, tower defense and tactical deployment of units then you have 'Starship Troopers - Terran Command' in a nutshell," writes Slitherine development director Iain McNeil in a post announcing the new title.
"Modern strategy games are fast-paced and they successfully blend unit management, survival and captivating storytelling. Nothing is more suited to this type of gameplay than the Starship Troopers universe, where there is a continuous sense of danger and uncertainty."
The game promises dynamically generated campaigns, and a campaign mode where the storyline and missions will develop according to your choices and how well you do on the battlefield. Remain obedient to the fascist Terran Command to benefit from fancy unit types and special abilities, or follow your own path to glory.
Would you like to know more? Check out the official announcement trailer for Starship Trooper: Terran Command: