Starfield comes to Xbox and PC in November 2022, watch the new trailer here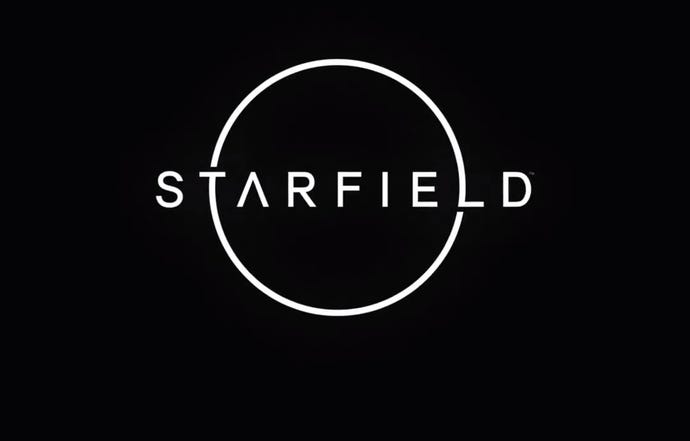 Today during Microsoft and Bethesda's E3 2021 presentation, it was announced that Starfield will launch on November 2022, and will come to Xbox and PC only.
Bethesda's Starfield was on show today during its joint conference with Microsoft where it was shown off with a brand new trailer that demoed in-game footage, demonstrating what Bethesdda's overhauled engine can do.
The story, set hundred of years in the future, is about hope – and what humanity can do once it breaks free of the confines of earth.
"Starfield is the first new universe in 25 years from Bethesda Game Studios, the award-winning creators of The Elder Scrolls V: Skyrim and Fallout 4," reads a note on the game's site. "In this next generation role-playing game set amongst the stars, create any character you want and explore with unparalleled freedom. Harnessing the power of next-gen technology and built on the all-new Creation Engine 2, Starfield takes you on a journey through space as you strive to answer humanity's greatest mystery.
Starfield was announced during Bethesda's E3 2018 showcase, and it's a game the studio has wanted to make for a long time. The fact it's coming to just Xbox as a platform doesn't come as too much of a surprise; only recently we heard that the sci-fi RPG Starfield will not be coming to PlayStation 5 thanks to Microsoft's acquisition of Bethesda.
According to Todd Howard, the team wanted to design a game people will want to play for a decade at least (like Skyrim).
The game has also been in development for quite a while, as working started on it when Bethesda Game Studios wrapped up Fallout 4 back in 2015.
"Join Constellation
now and be among the first to receive news and updates on Starfield, including developer interviews and behind-the-scenes looks at the game" says Bethesda.