StarCraft II CE unboxed in video, internet has little wank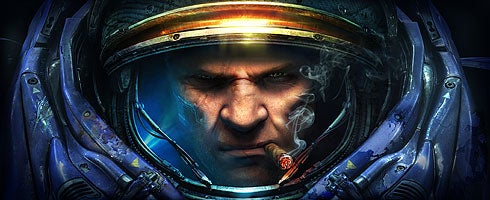 Hit the link for a movie of a European man breathing heavily while leafing through special edition StarCraft II material.
Someone's got hold of a copy of StarCraft II's Collector's Edition, as you can see in the video below. He appears to be very excited about this. So does "the internet". Unsurprising, really.
The guy can't, unfortunately, install it; he's thwarted by a date lock on the disc.
The game's out on July 27.