Star Wars: Battlefront console bundle includes super sexy Darth Vader PS4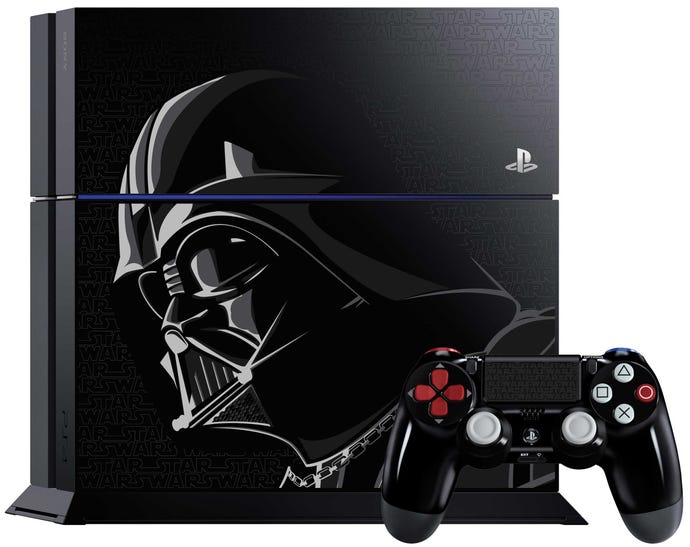 The Star Wars: Battlefront PS4 bundle is so glorious I have cut up my credit card in self defence.
Sony has teamed up with Star Wars to offer one of the best branded PS4 consoles to date, sporting a gorgeous Darth Vader paint job.
The console will be available in three bundles. The first contains a standard edition of Star Wars: Battlefront along with the 500GB console, standard black controller, and usual trimmings.
The other two bundles are Limited Editions and include a very cool Darth Vader-themed Dual Shock 4. You can opt for Star Wars: Battlefront Deluxe Edition or Disney infinity 3.0 with Rise Against the Empire Play Set Pack and Boba Fett figure.
All three bundles come with a voucher to download four classic Star Wars titles, made playable on PS4 for the first time with polished-up graphics and full trophy support: Super Star Wars, Star Wars: Racer Revenge, Jedi Starfighter and Star Wars Bounty Hunter.
Pre-orders will open soon ahead of the console's November 17 release date. Take a look at the video below and try to contain your lust.
We expect this to go gangbusters, and for many more such beauties to follow; the Arkham Knight PS4 bundle has been a roaring success for Warner Bros. and Sony.